Students in Mrs. Williams's kindergarten class had their first visit to the library today.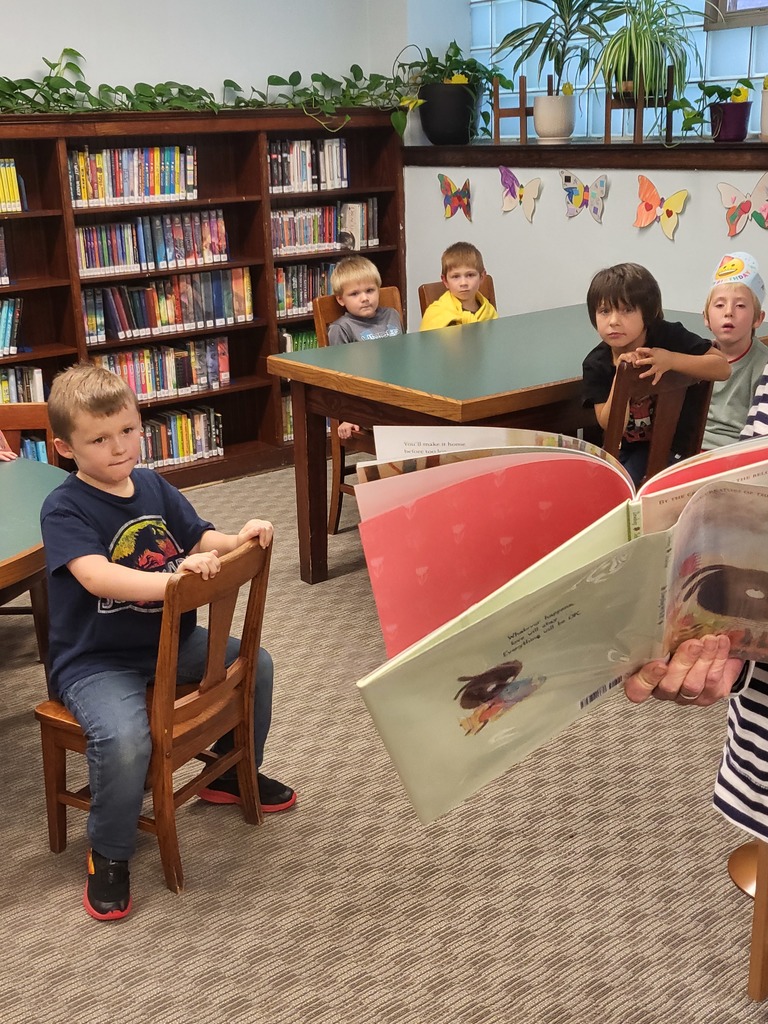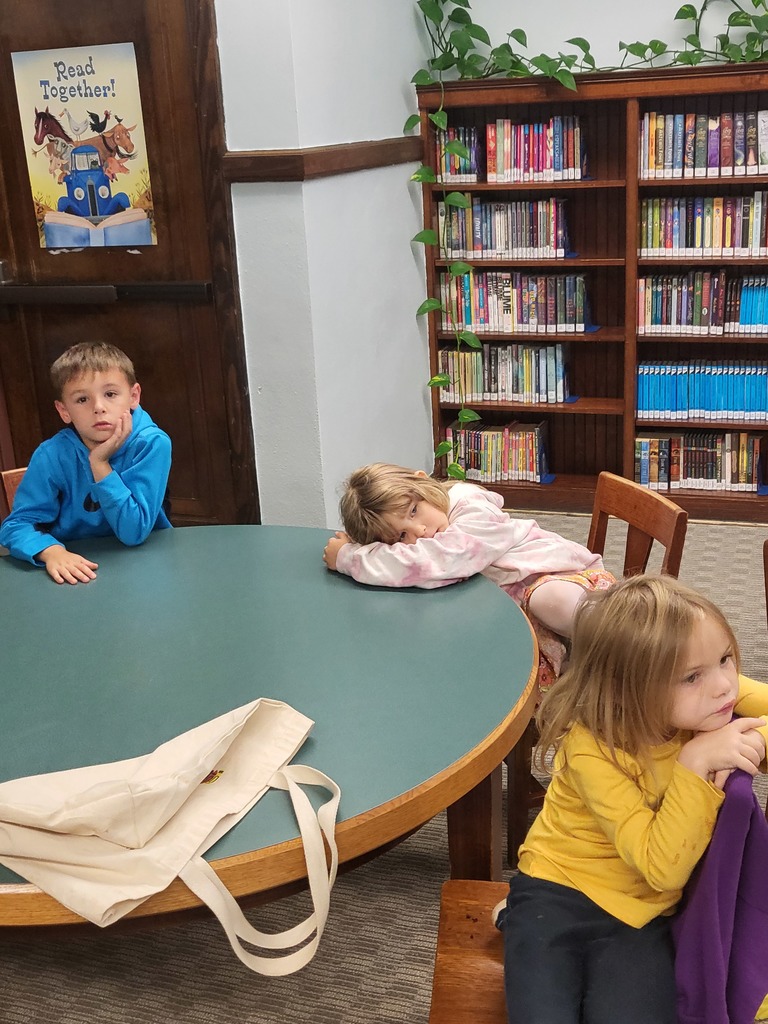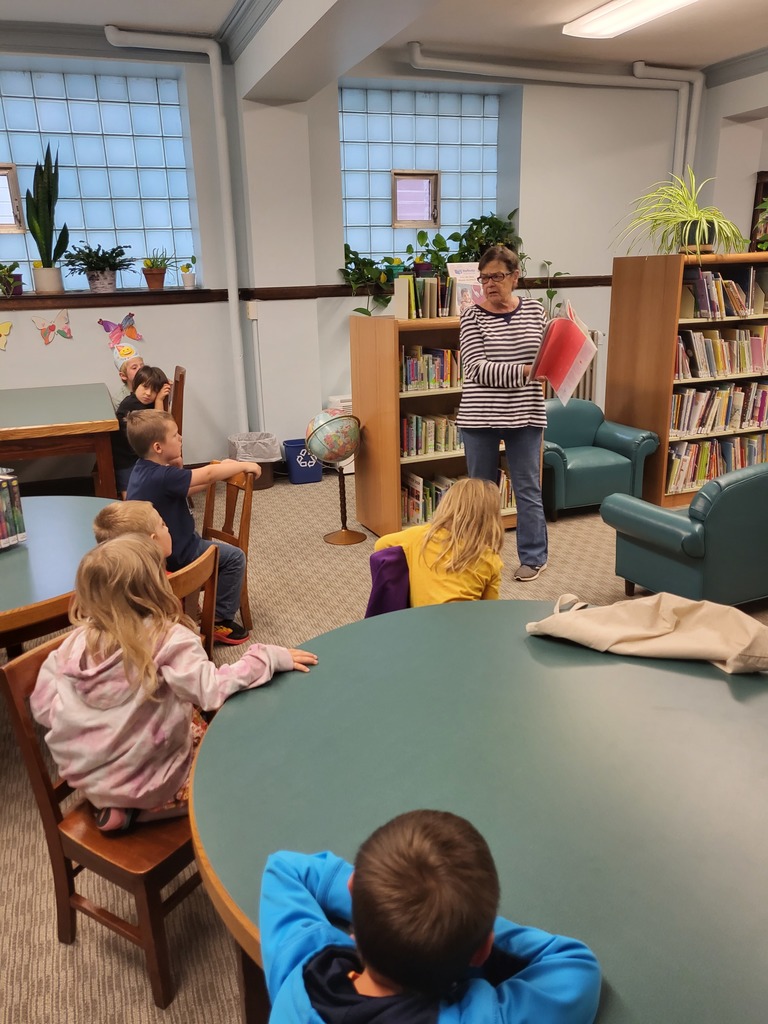 Mrs. Toth's 2nd grade worked on modeling how wind, rain and water change sand dunes during a Solid Start science lesson.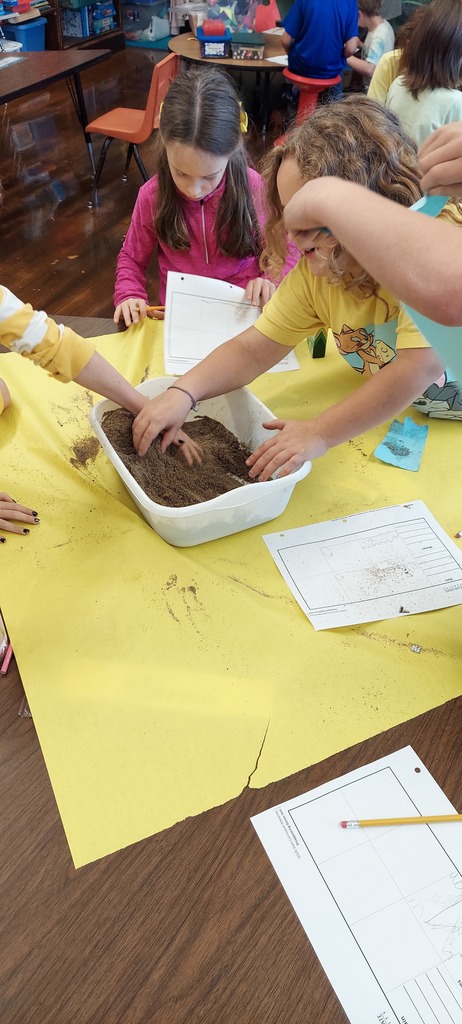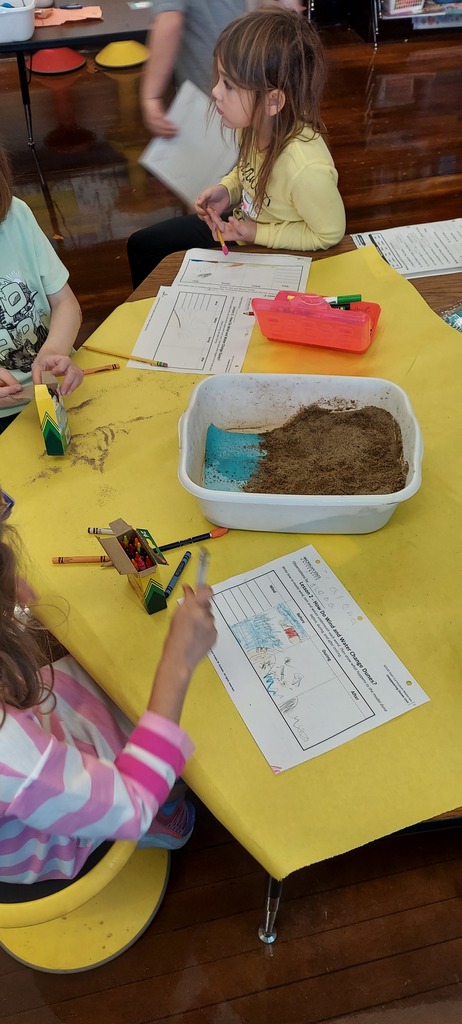 These 3rd graders in Miss Jarvela's class were surprised with a new class pet this week-an axolotl! They have been reading to their axolotl, recording observations, and researching/writing facts about their new friend.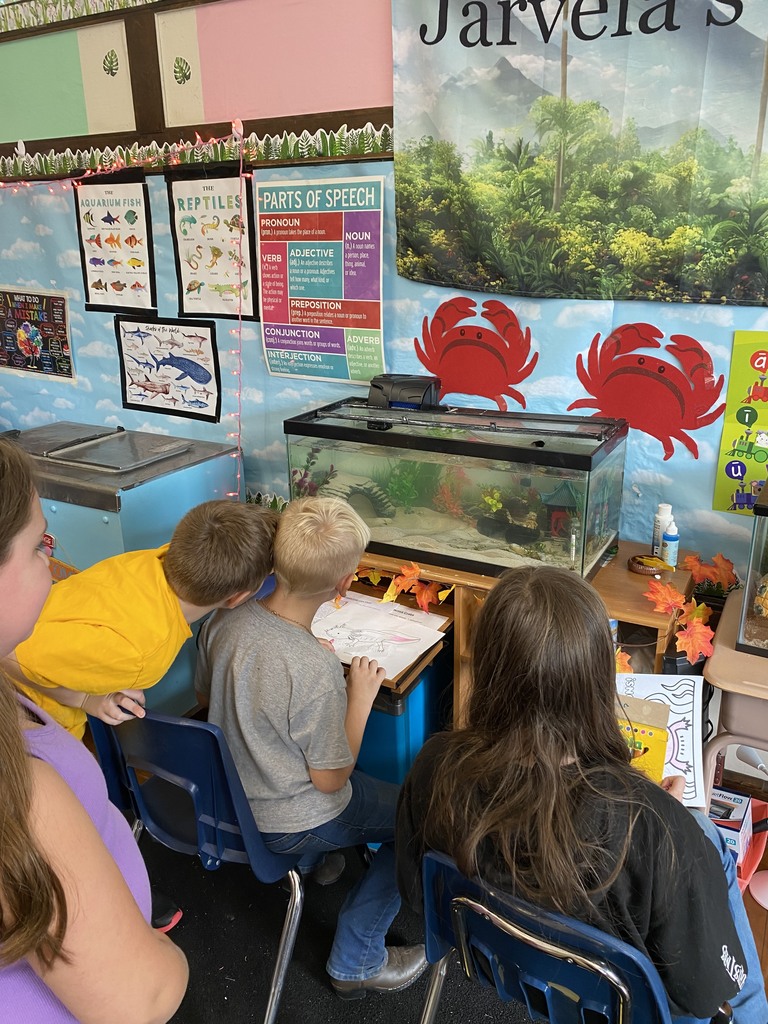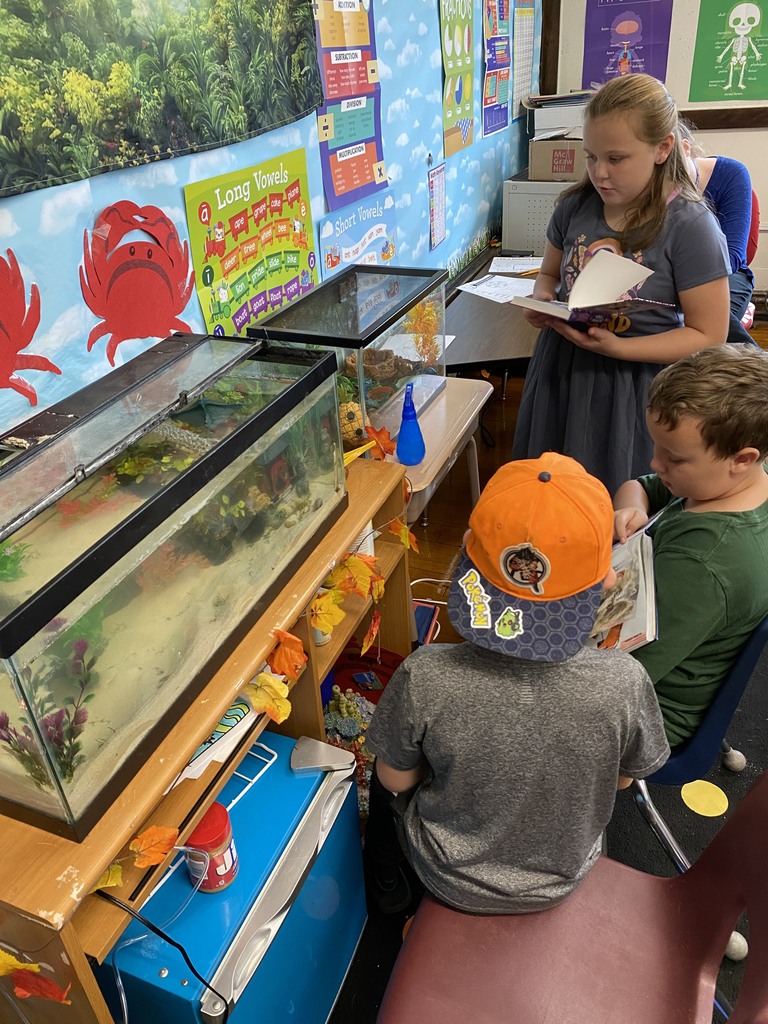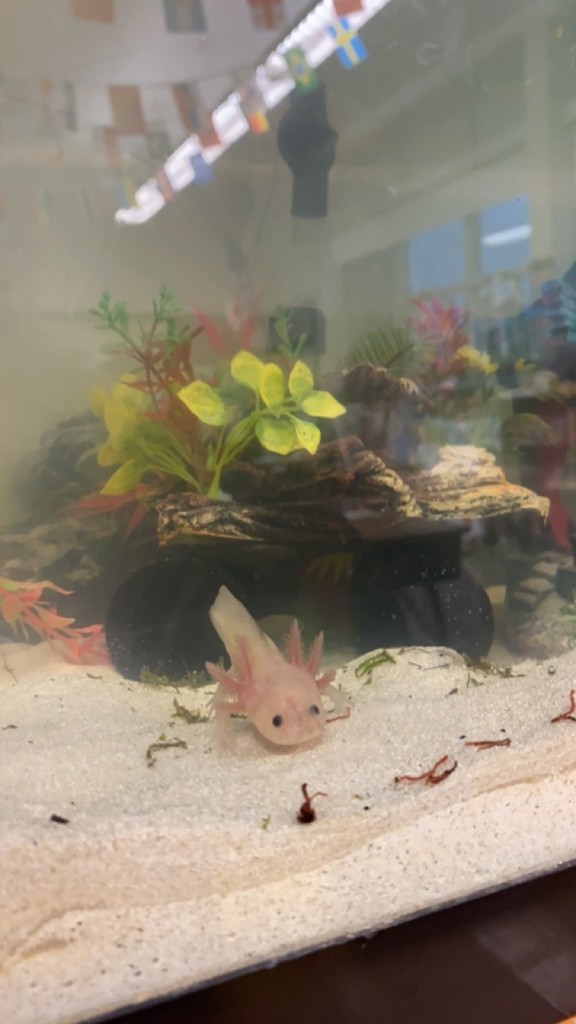 Friday Sept. 29th is Ice Cream Friday at WES!

Exciting things are happening in our A.D.J. music department. It's almost time for the Fall Fundraiser Concert. We hope to see you there!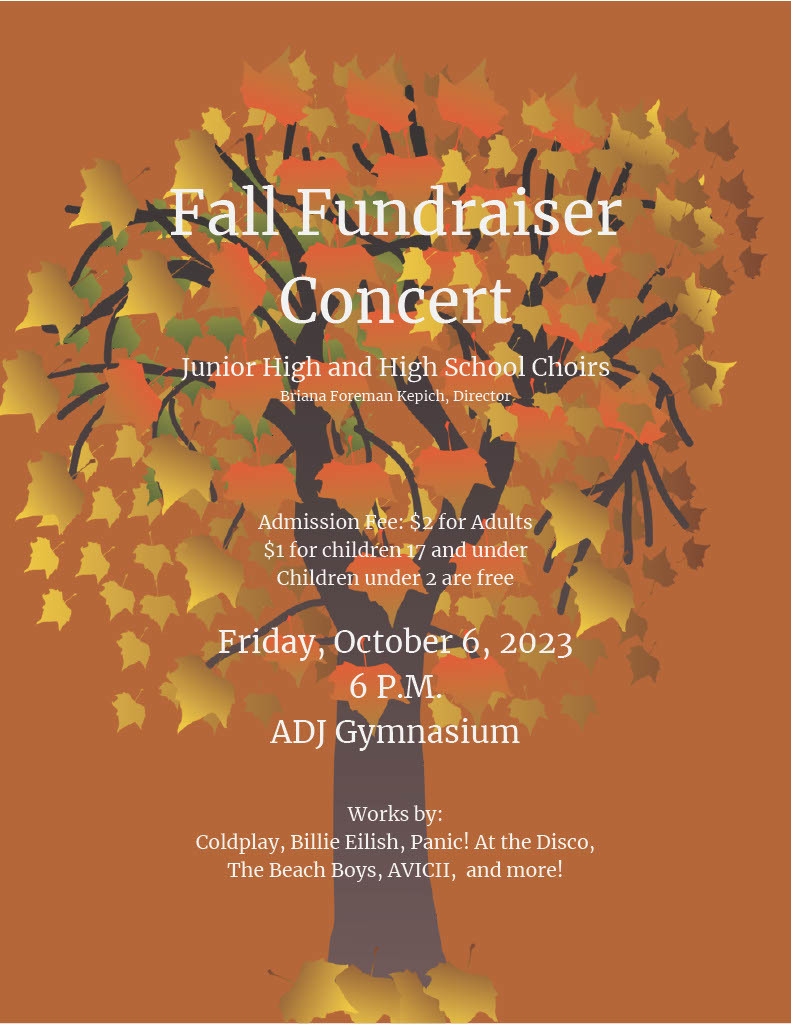 Here is the October lunch menu.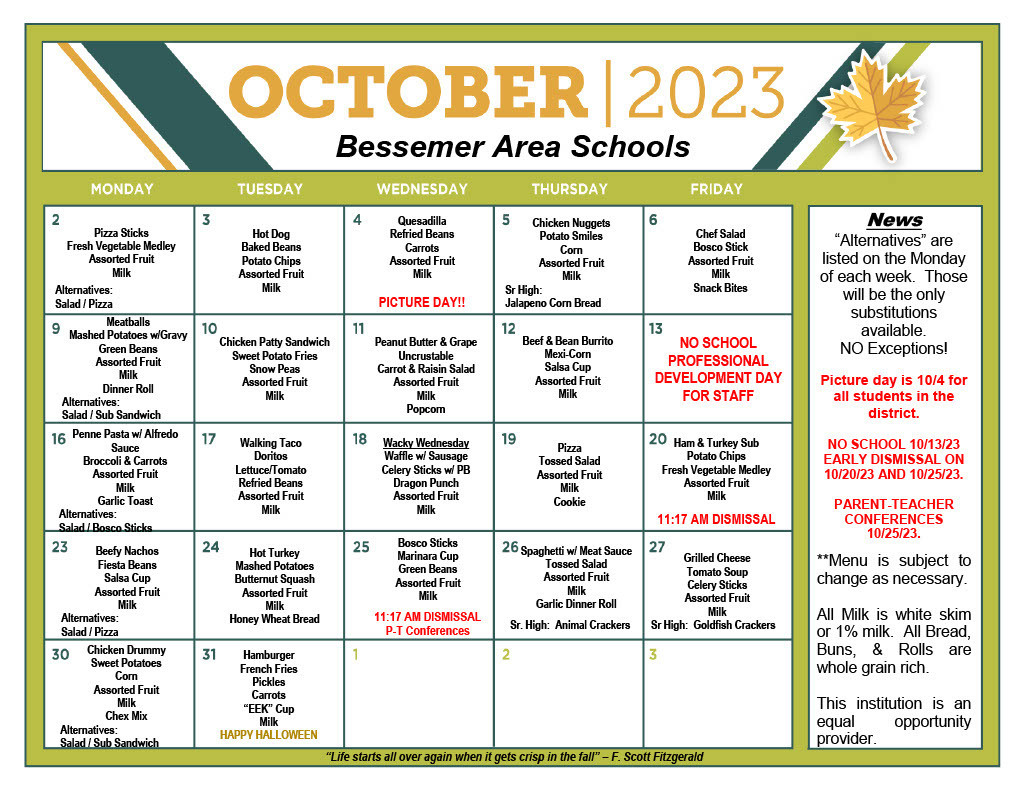 Mrs. Raykovich apologizes for the late notice!!!! Don't worry if you miss out on the 1st day. A written reminder will be sent home on Monday for the remaining days. Let's have some fun!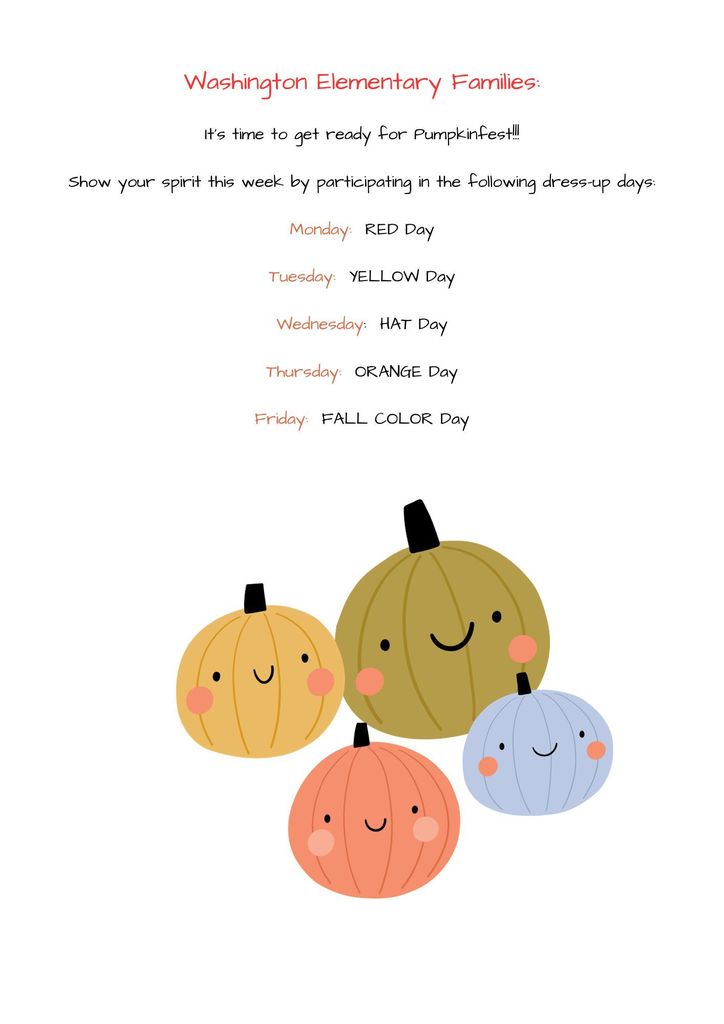 Students in Mrs. Williams's kindergarten class read the book "Fix it Duck" then made their own.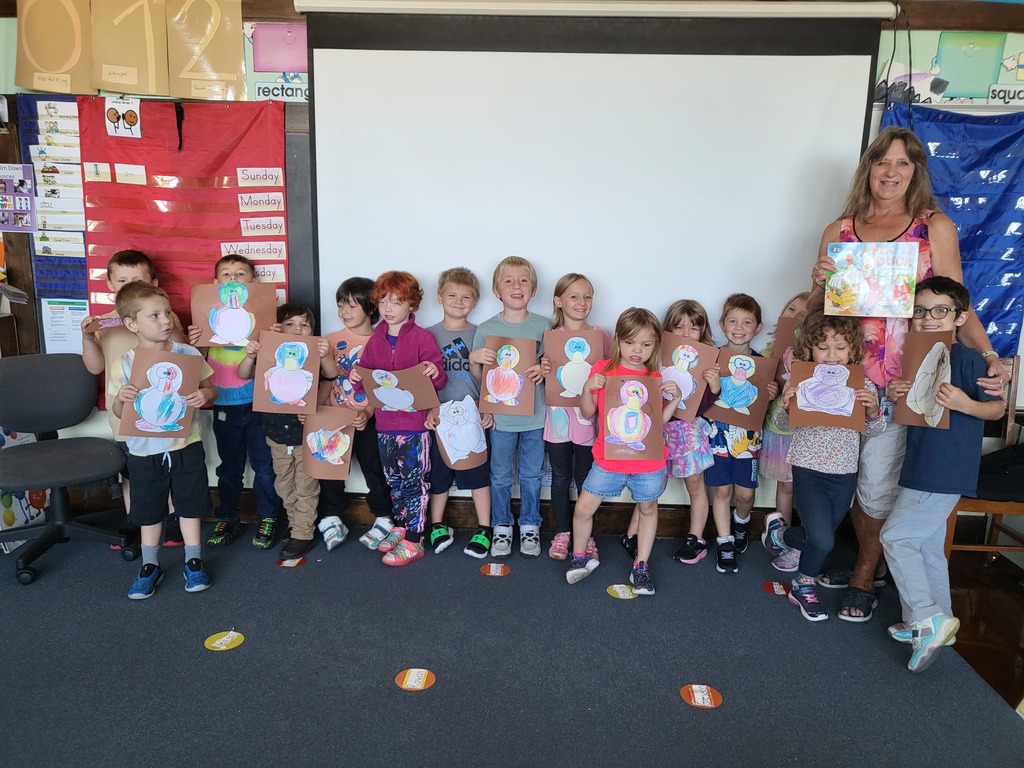 Students in Mrs. Greenough's first grade class had a special lunch buddy today. Welcome, Resource Officer Graser!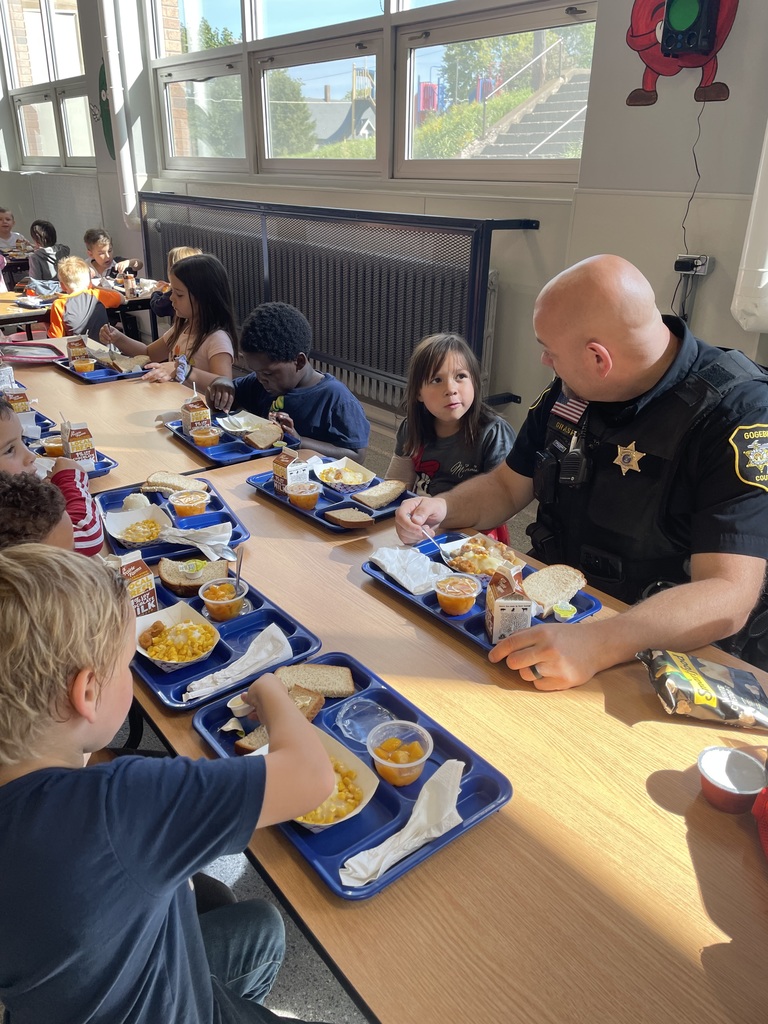 Our 1st WES Friday Note of the new year!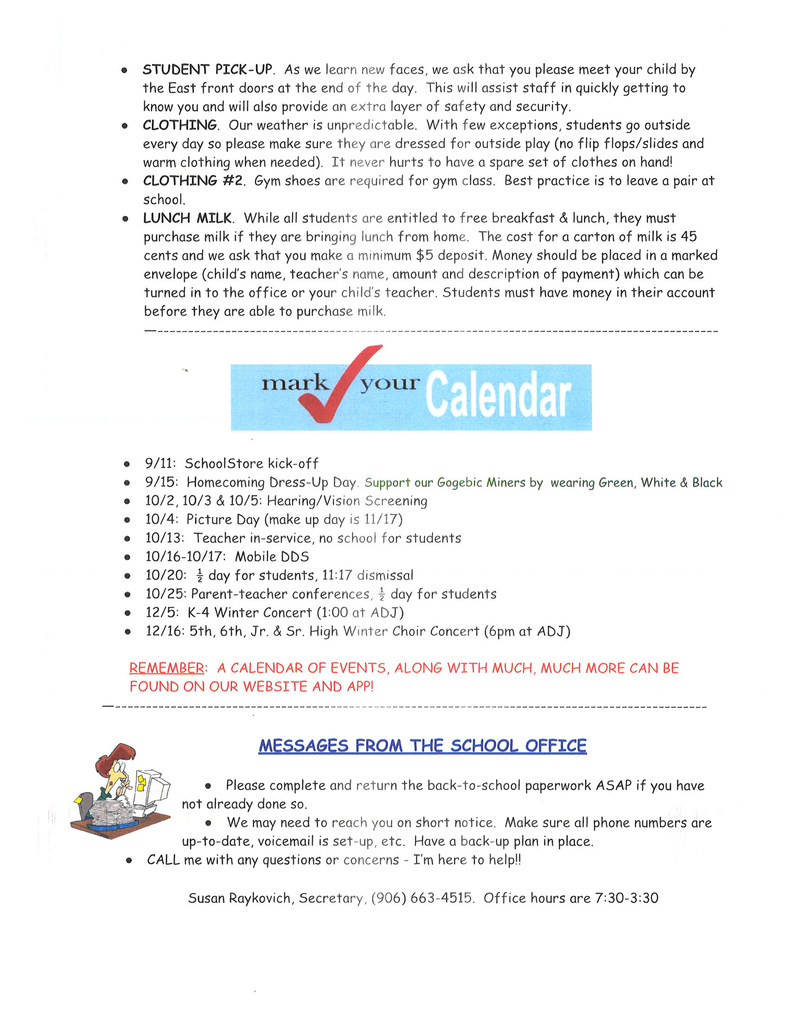 Mrs. Williams's kindergarten class has started the year off with projects. Here they are making Chester the raccoon.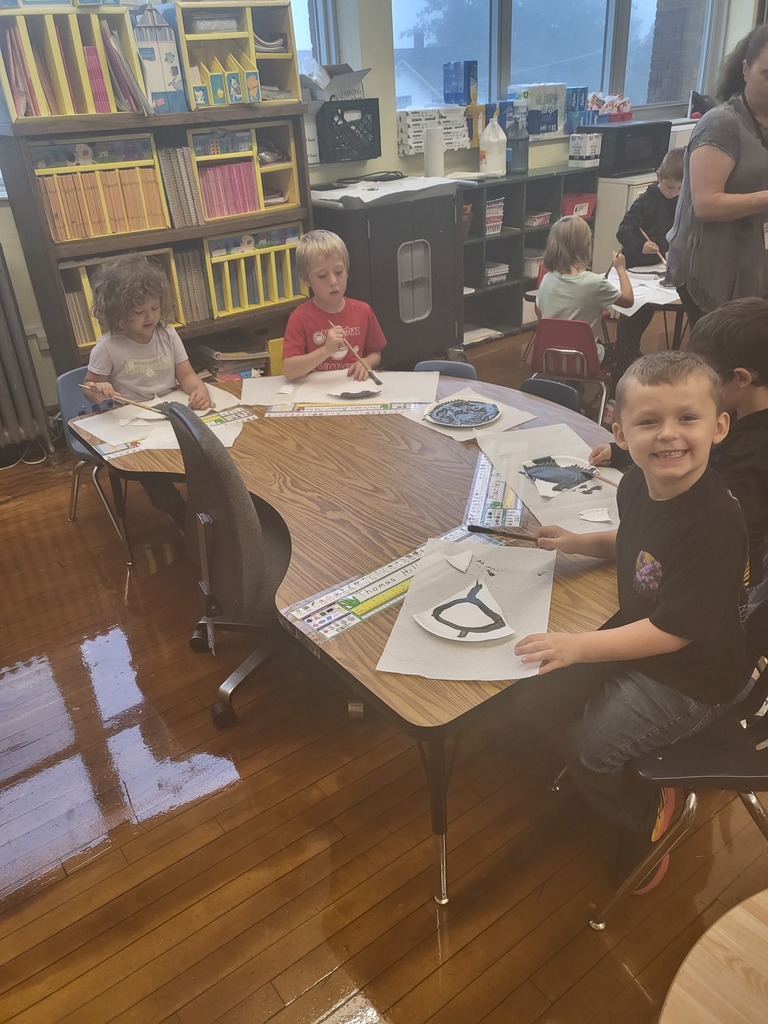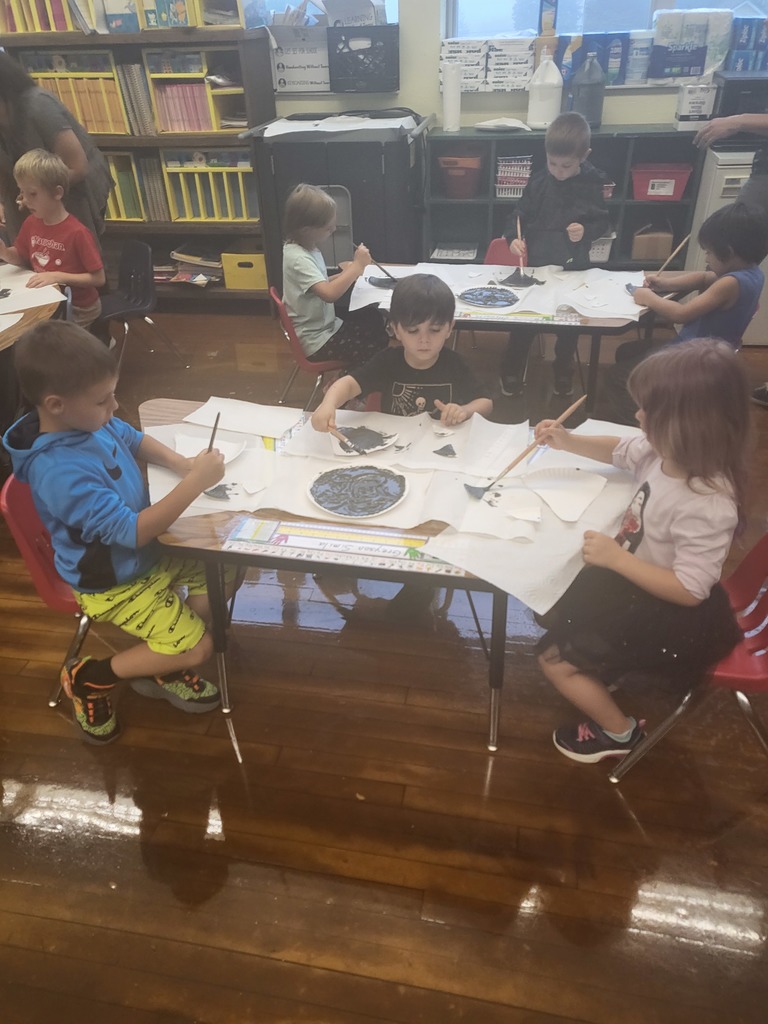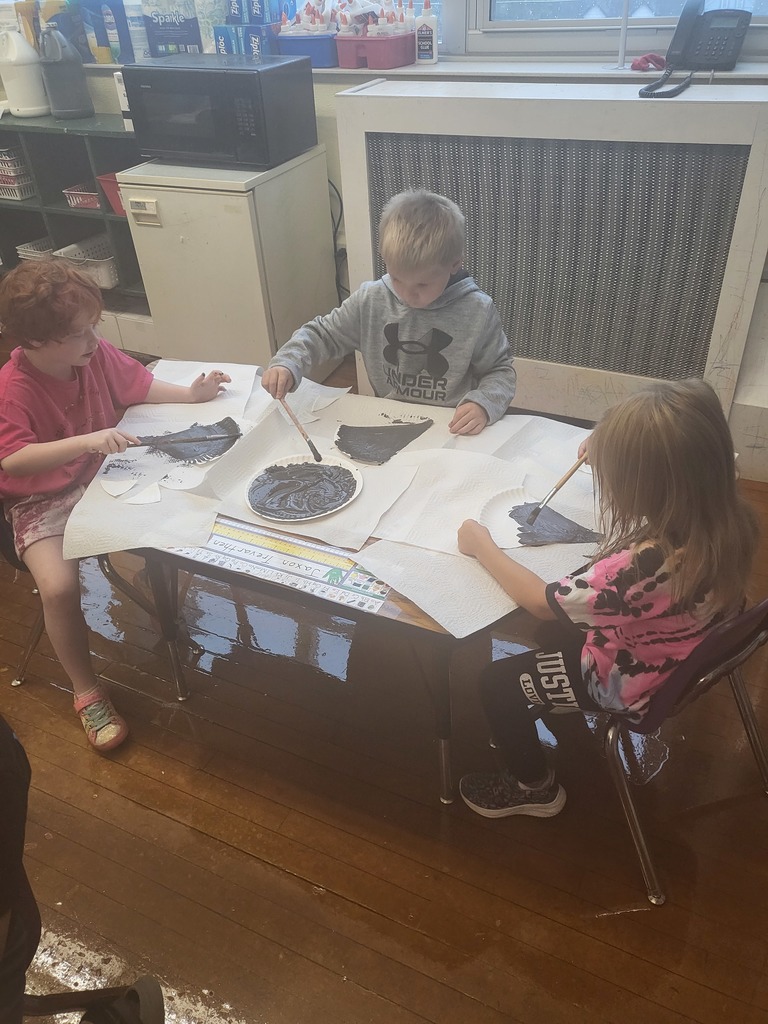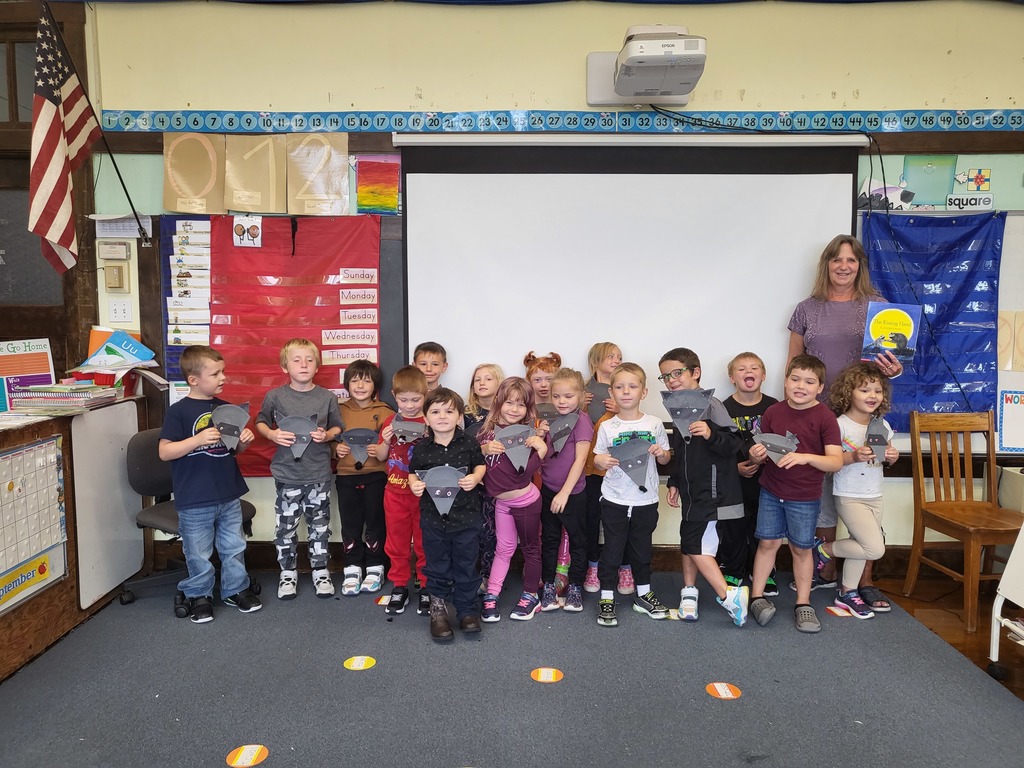 And just like that, a new school year begins!
Welcome to the new school year! We have new Girl Scout Troops forming now, and some existing troops taking on new members. If you're interested, please contact Sonia Donnelly (
sdonnelly@gsnwgl.org
) or Denise Bromley - call or text at: 906-364-4315 **Financial Aid is available**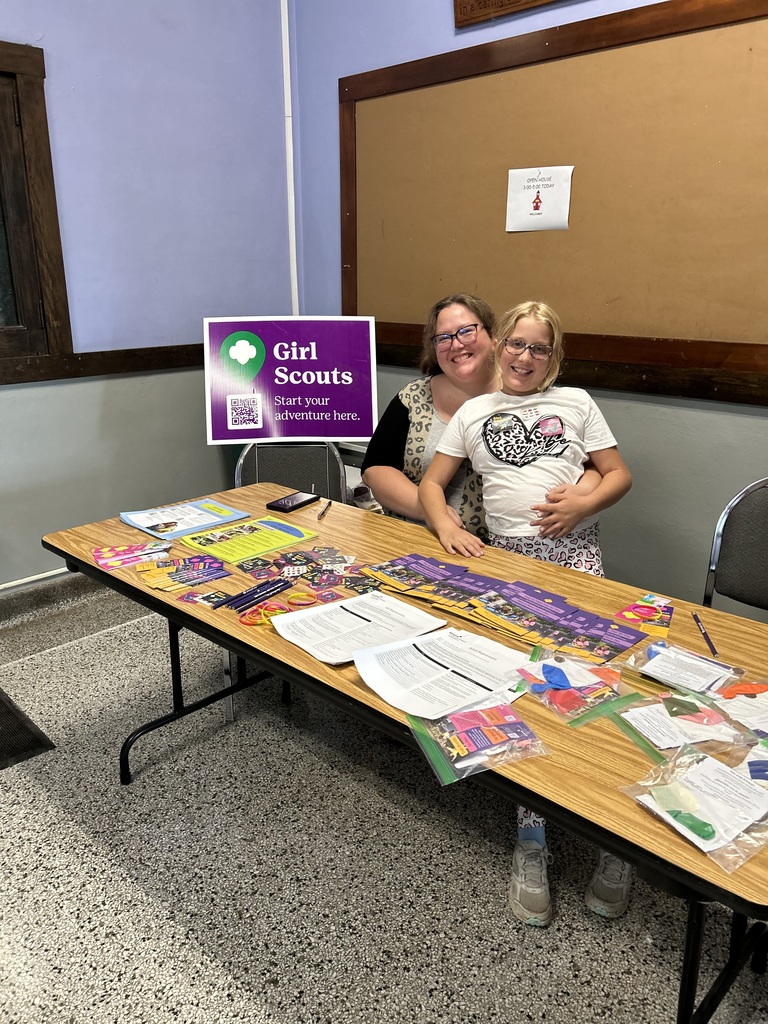 Back to School Night at WES. We are all so excited!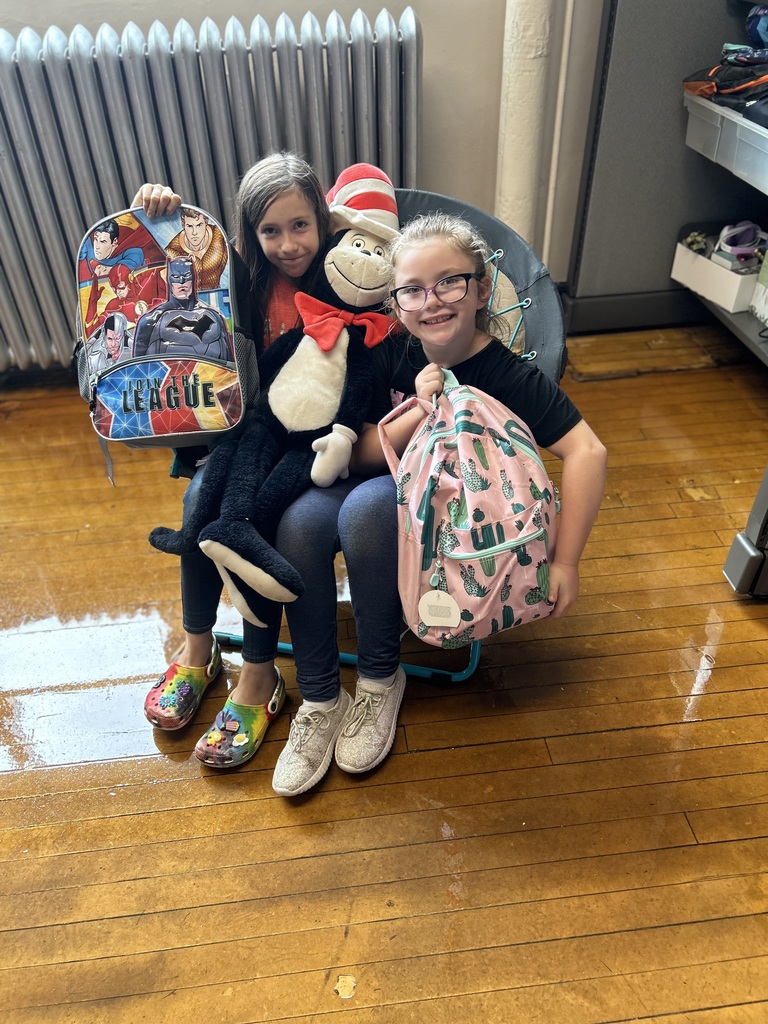 Important information for upcoming Kindergarten , 7th grade students and 7-12 transfer students. If your student is missing immunizations, please do not delay.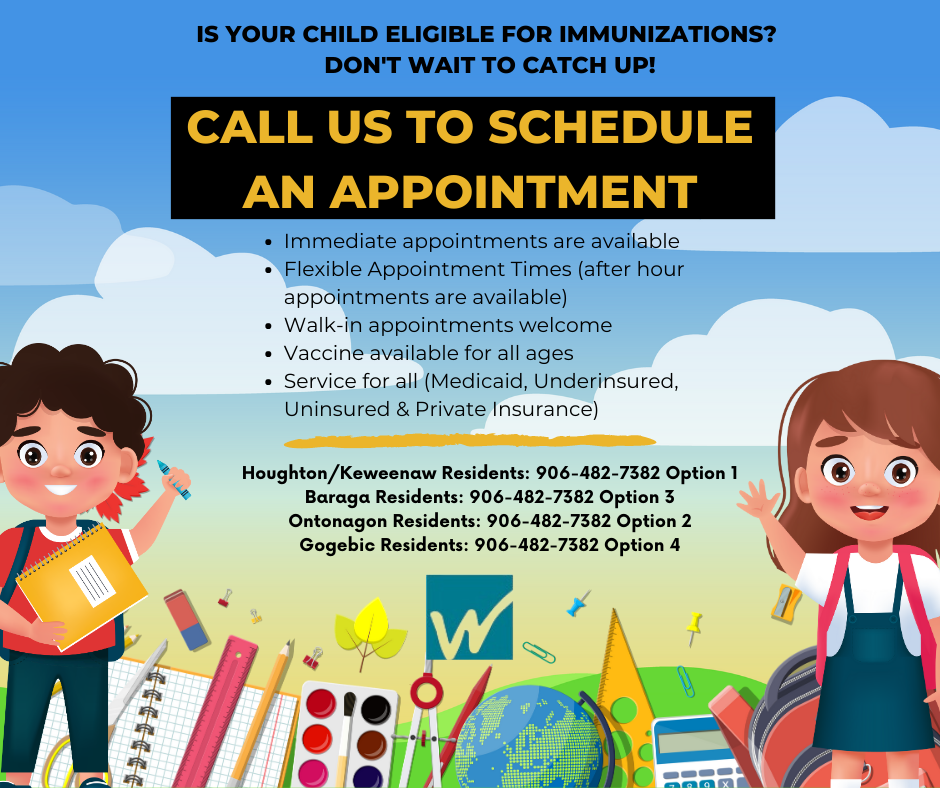 We're hiring a 5 hour per day MTSS/Behavioral Para Professional for the 2023-24 school year! Apply today!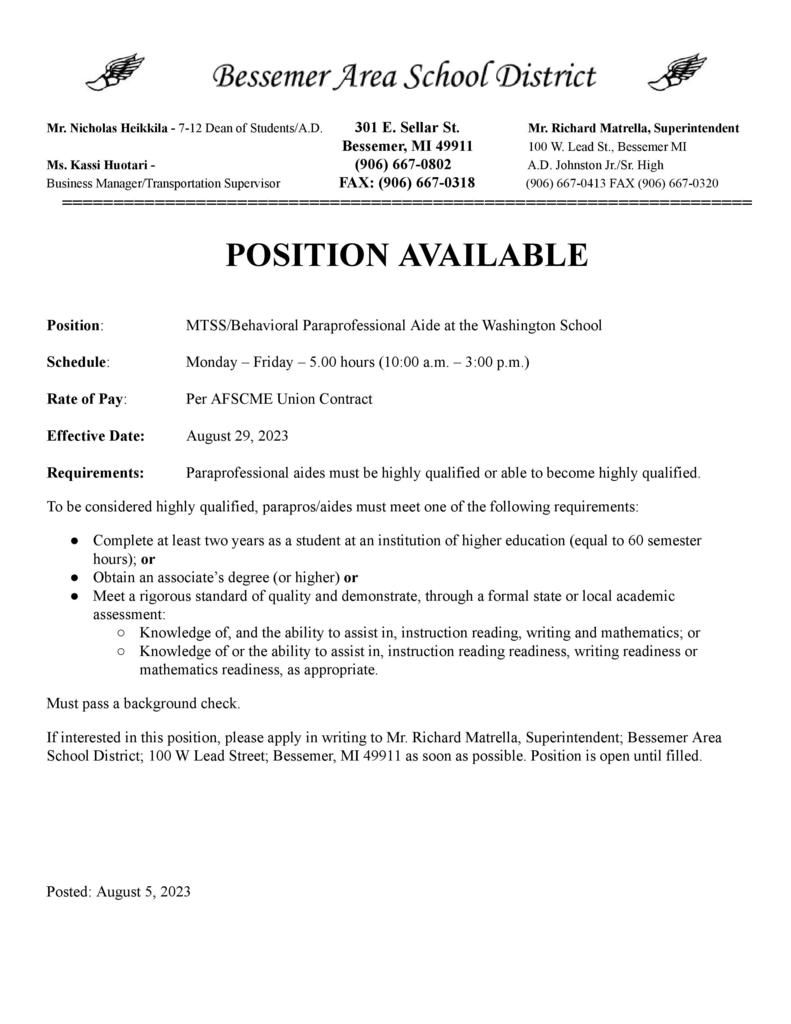 Please share with anyone who might need assistance in obtaining school supplies this year. The desire is to help as many WES families as possible but supplies may be limited so please sign up as soon as possible. Deadline is July 28th.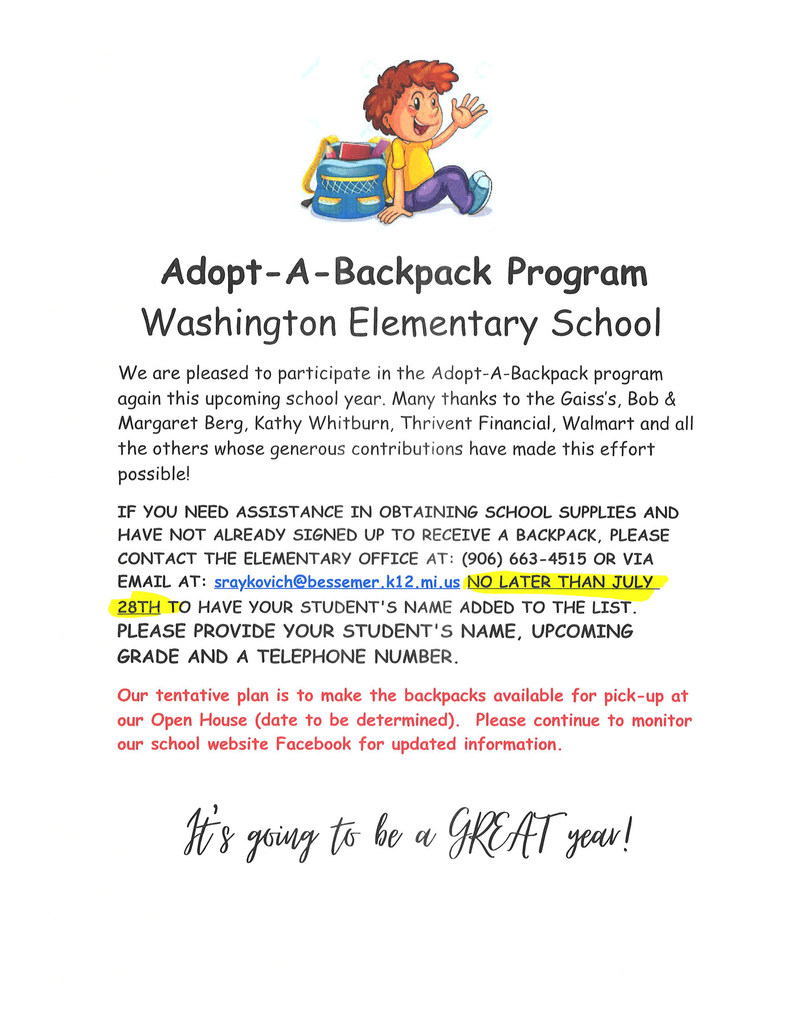 The school year is approaching fast!!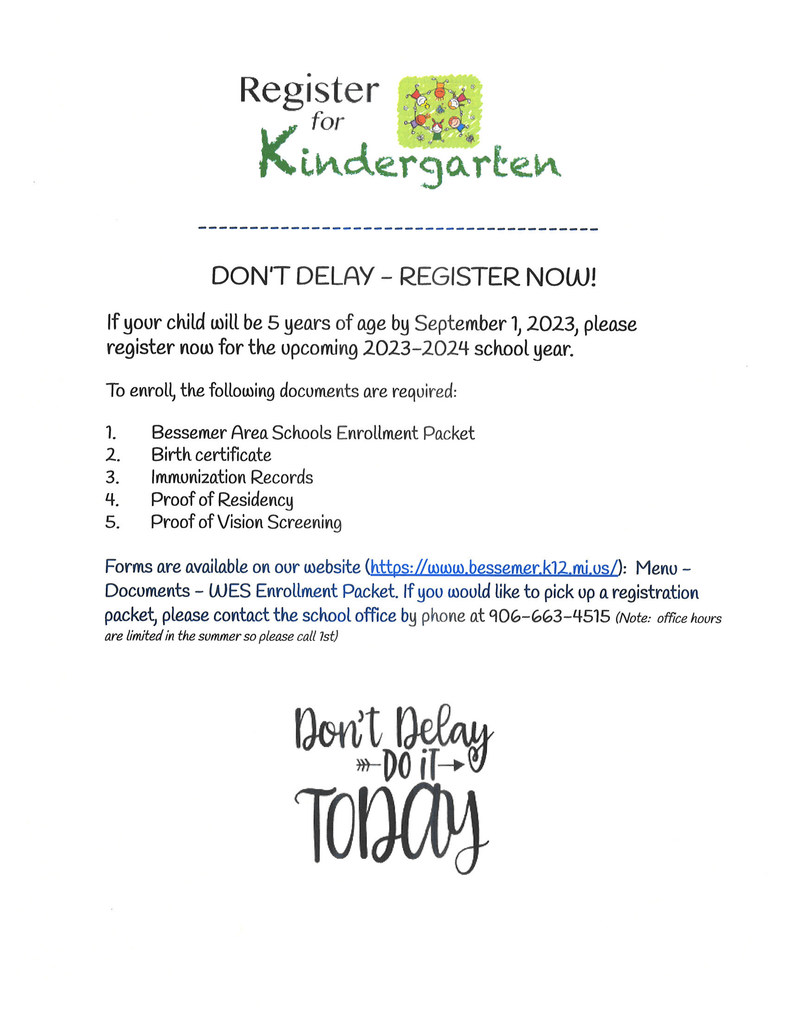 We're hiring three teaching positions at the AD Johnston High School for the 2023-24 School Year 📚 👉 FULL- TIME FOREIGN LANGUAGE & SOCIAL STUDIES – GRADES 6-12 INSTRUCTOR (1) 👉 FULL- TIME SOCIAL STUDIES – GRADES 6-12 INSTRUCTOR (1) 👉 FULL-TIME PHYSICAL EDUCATION & HEALTH – GRADES K-12 INSTRUCTOR (1) Must possess a Current Teaching Certificate with proper endorsements or ability to get your certificate with experience in teaching preferred. Salary is negotiable between the successful candidate and Board of Education in accordance with BEA union agreement. These positions are open until filled. To be considered for the position, please submit a typed letter of application along with a resume and credentials to: Miss Kassi Huotari, Business Manager
khuotari@bessemer.k12.mi.us
Attn: Foreign Language/SS, Social Studies or Phy Ed 100 W Lead Street Bessemer, MI 49911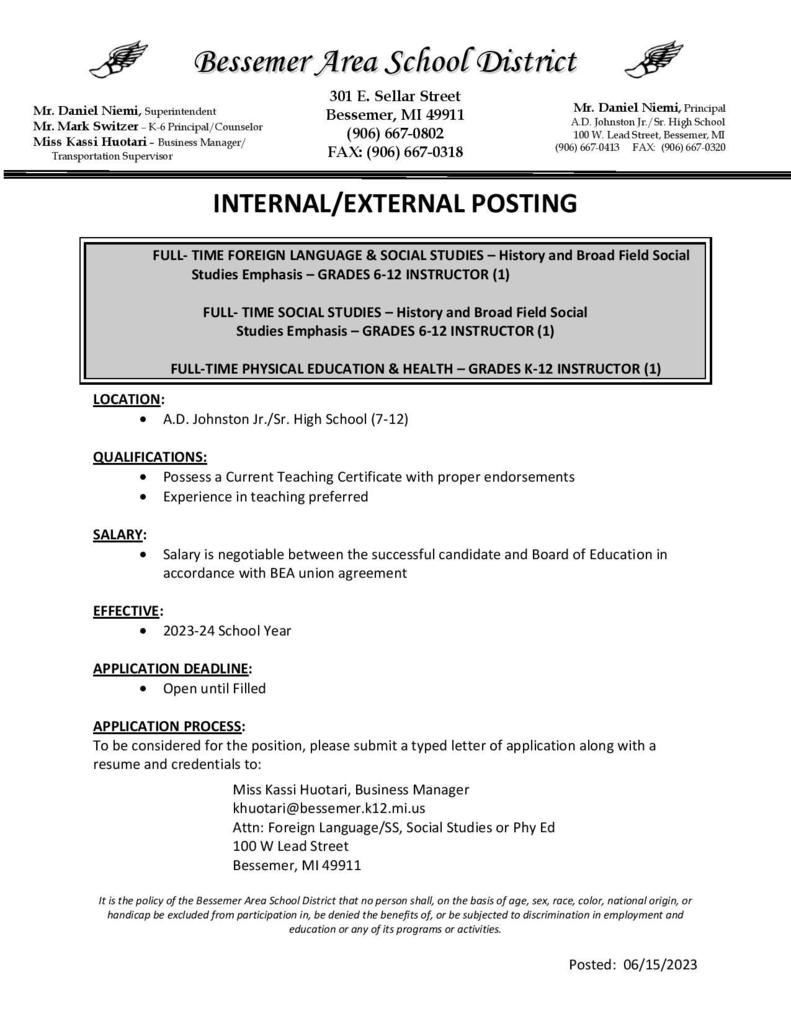 We're hiring two positions in our Food Service department for the 2023-24 school year! Check them out here:
https://5il.co/1w92t