More 100th day fun with friends!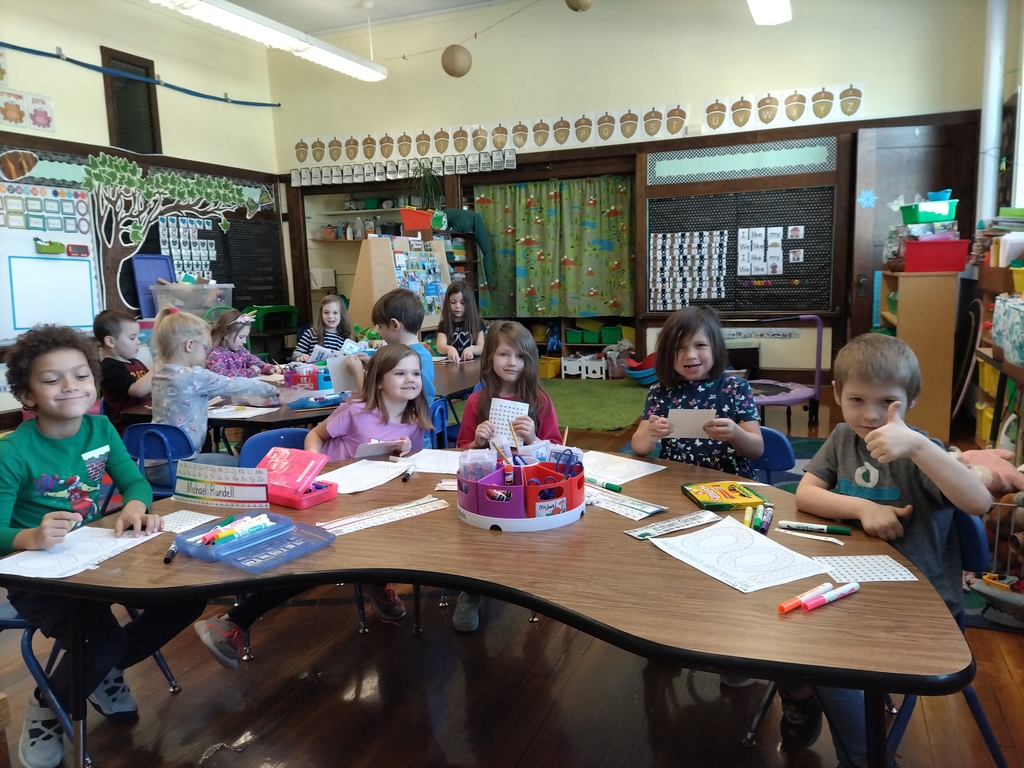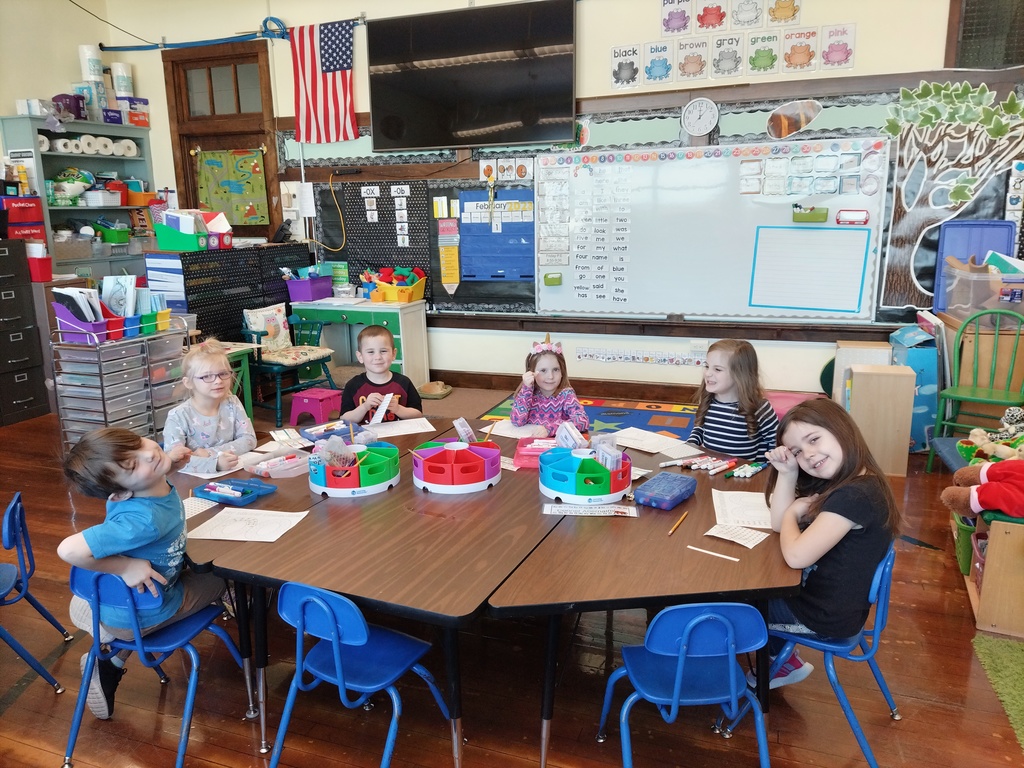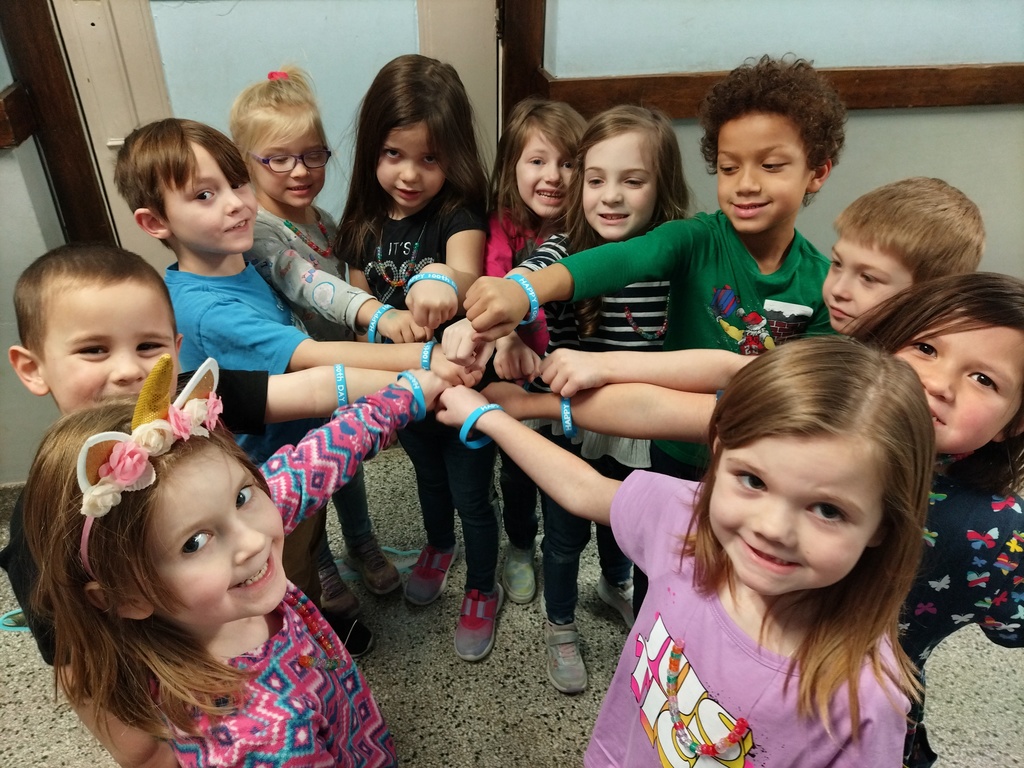 100 Days of FUN!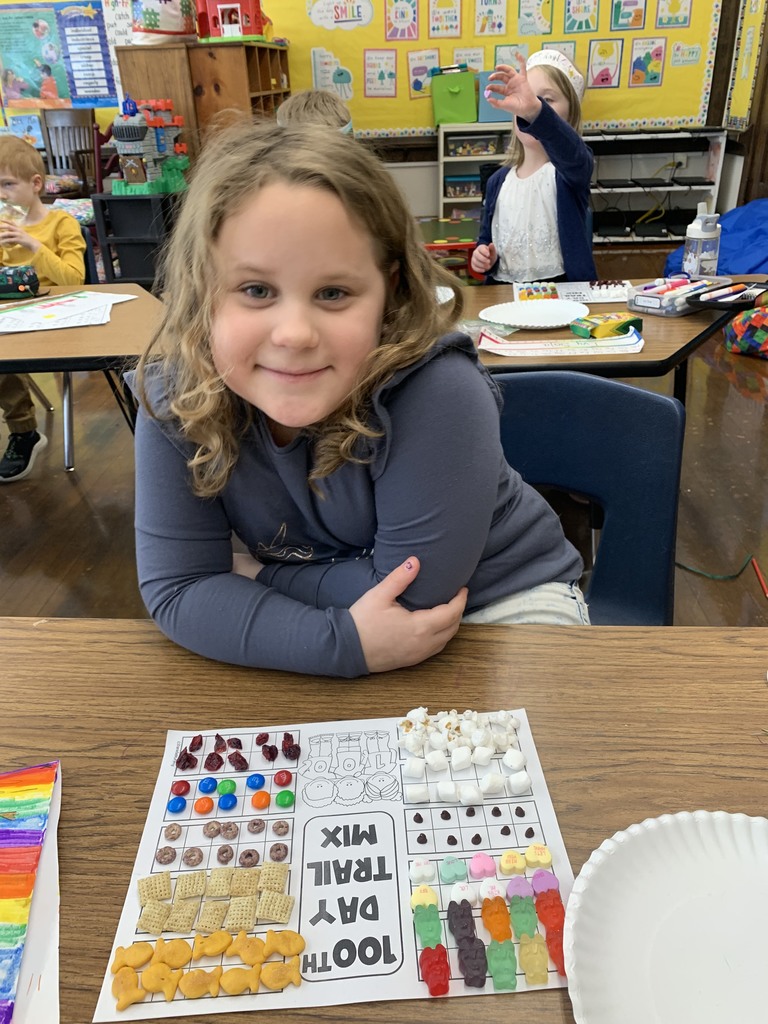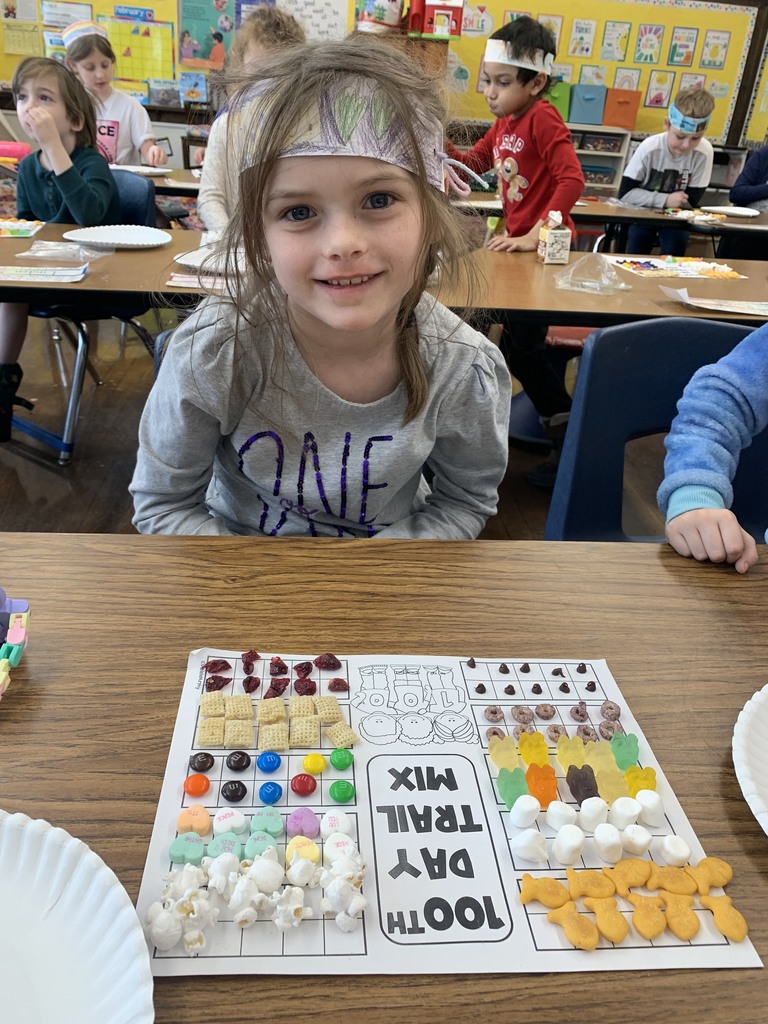 Congratulations to this year's winners! Thank you to the Bessemer VFW Post 3673 for sponsoring this contest and to all who participated. A special thank you to Ms. Diana Hansen and Mrs. Ashley Oliver-Igl for helping their students with the essays for this contest.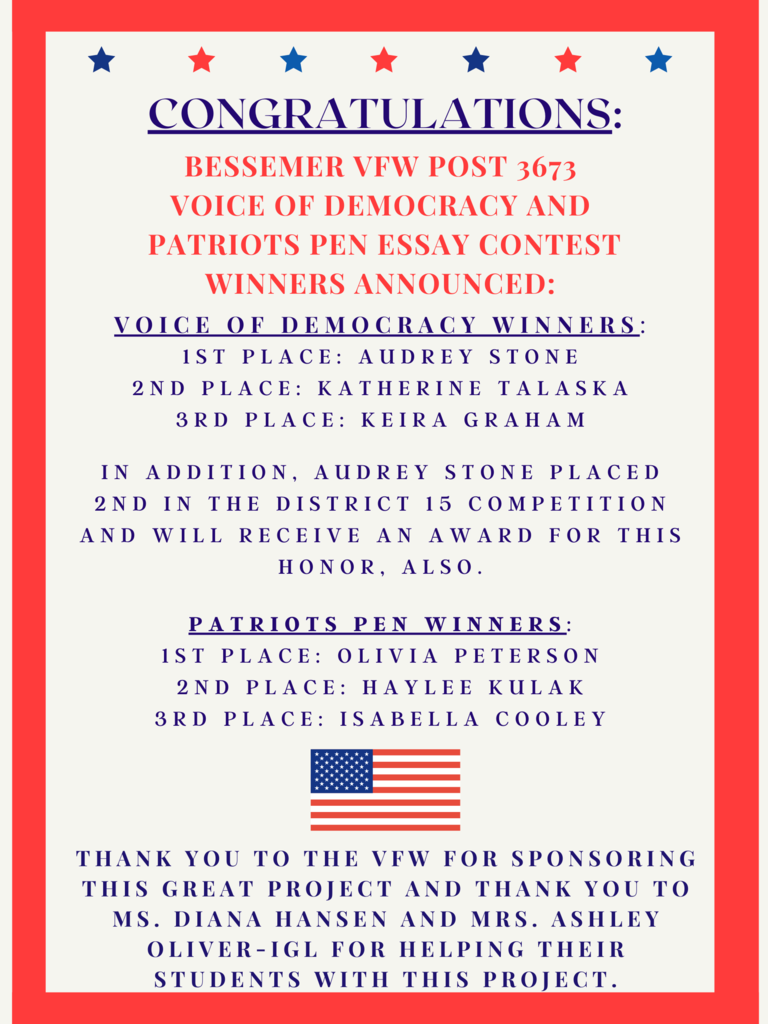 Due to the predicted extremely cold wind chills, school for the Bessemer Area Schools will be canceled tomorrow Tuesday, January 31st. Stay safe and warm!

Important reminder that we participate in the CEP program and offer free breakfast and lunch to all enrolled students.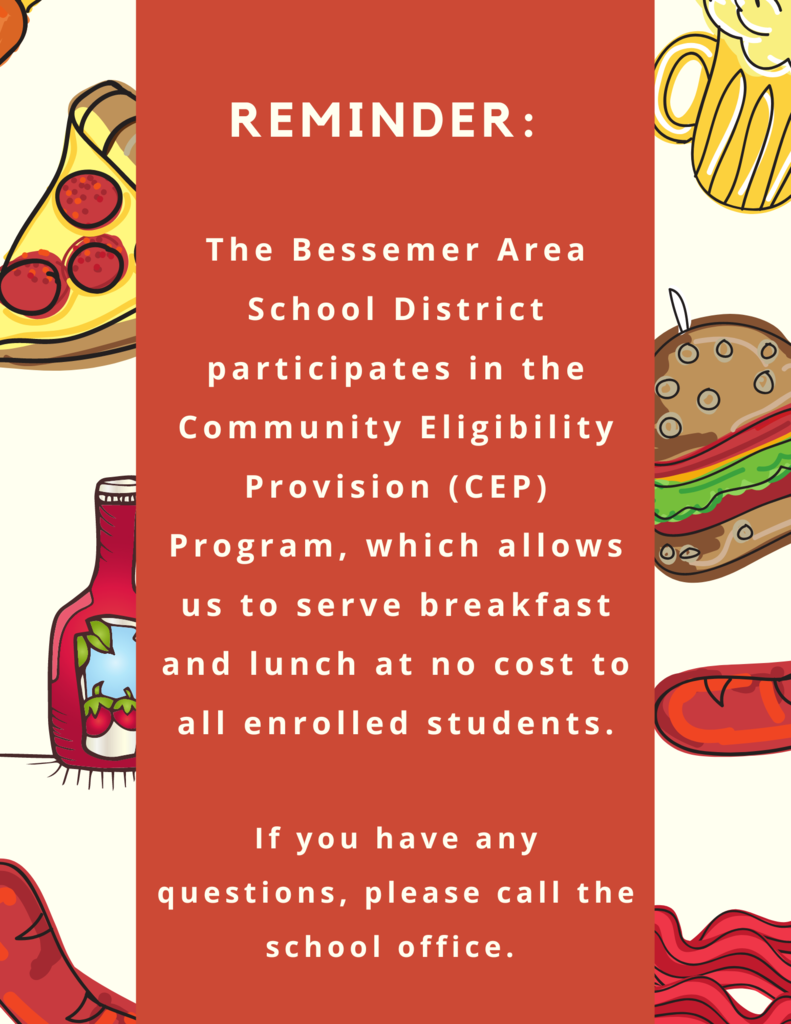 It's not just Friday.... It's POPCORN FRIDAY!! Thank you, Mr. Mettler's class!
Kindergarten students in Mrs. Thull's class stamped teen numbers today for math. How fun!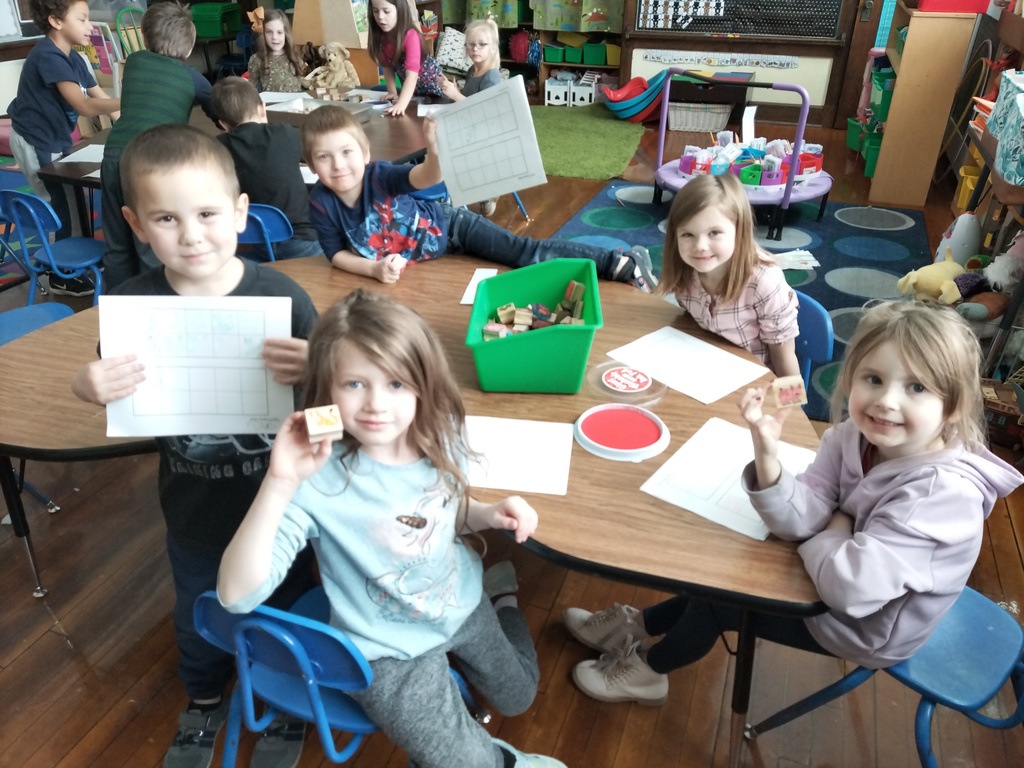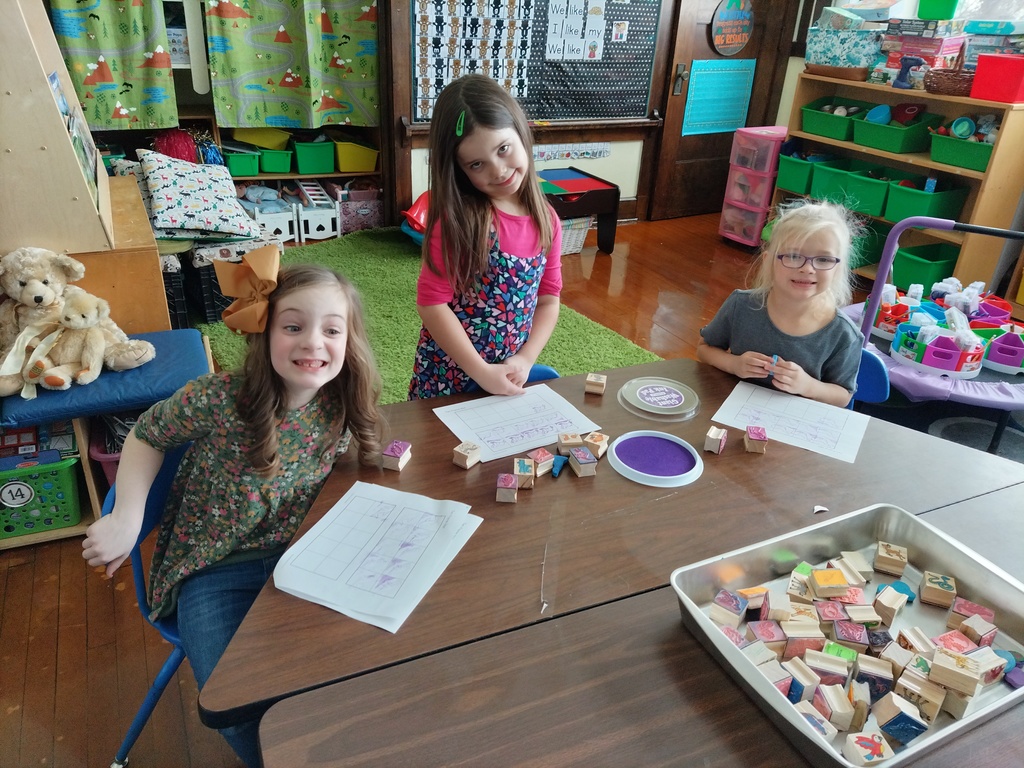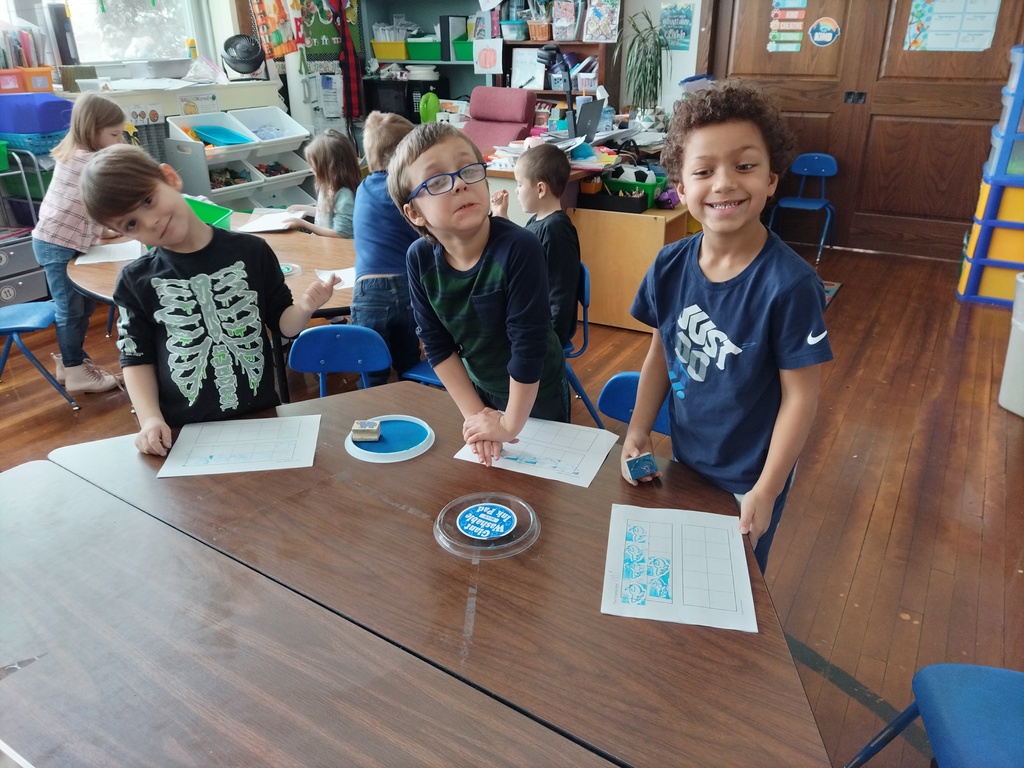 Snack milk reminder for February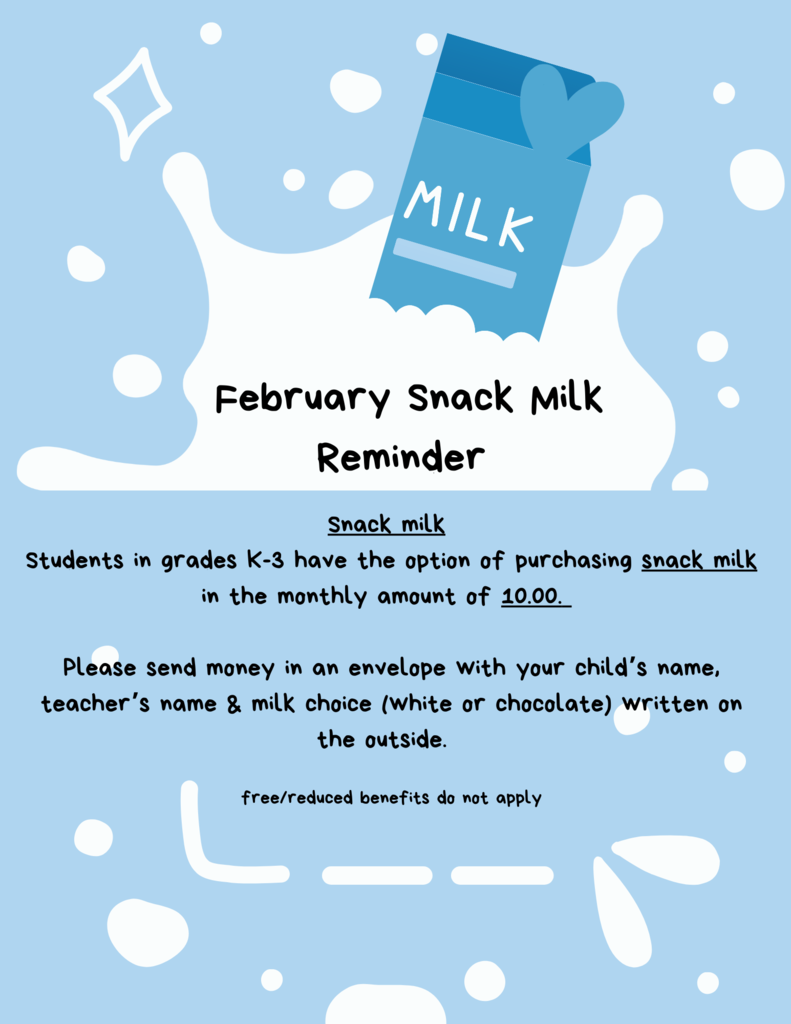 Who wants popcorn?!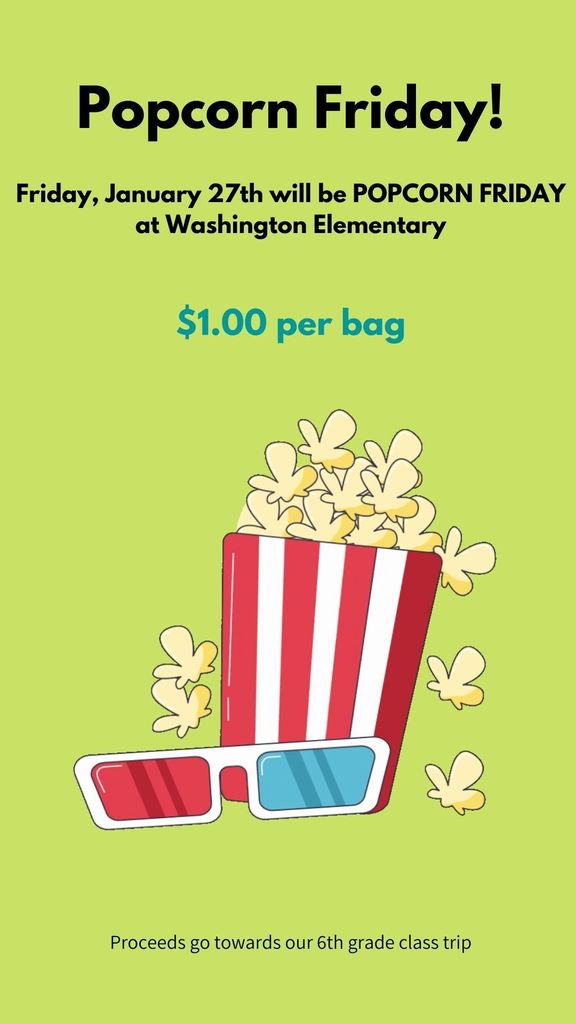 Please help us out if you can!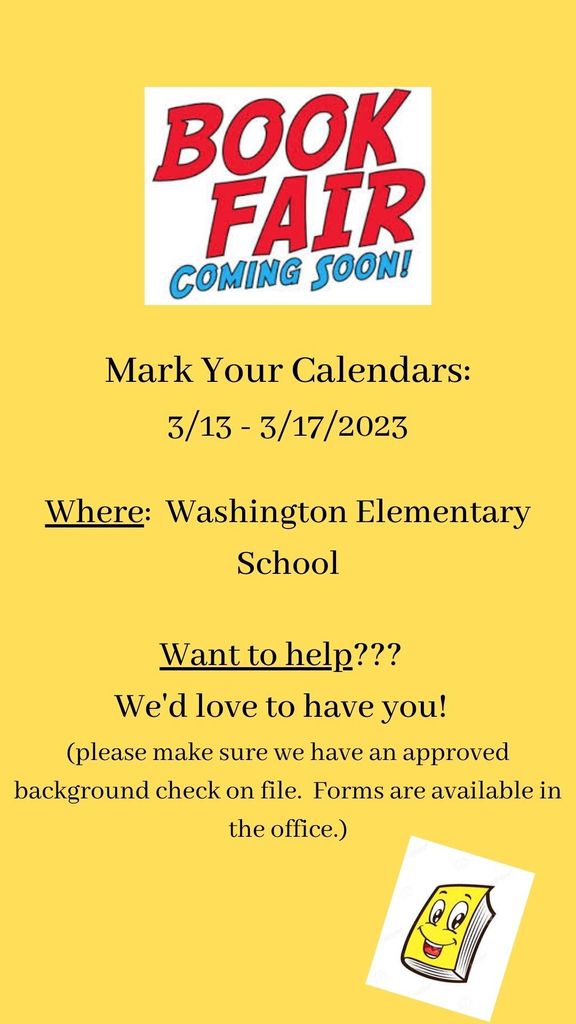 We are seeking an individual to fill a vacancy on the Bessemer Board of Education through December 2024 🏫 Applicant must be a resident of the Bessemer Area School District and apply by February 7, 2023. Any interested person should send a letter of interest to: Mr. Dan Niemi, Superintendent Attn: Board of Education 100 W Lead Street Bessemer, MI 49911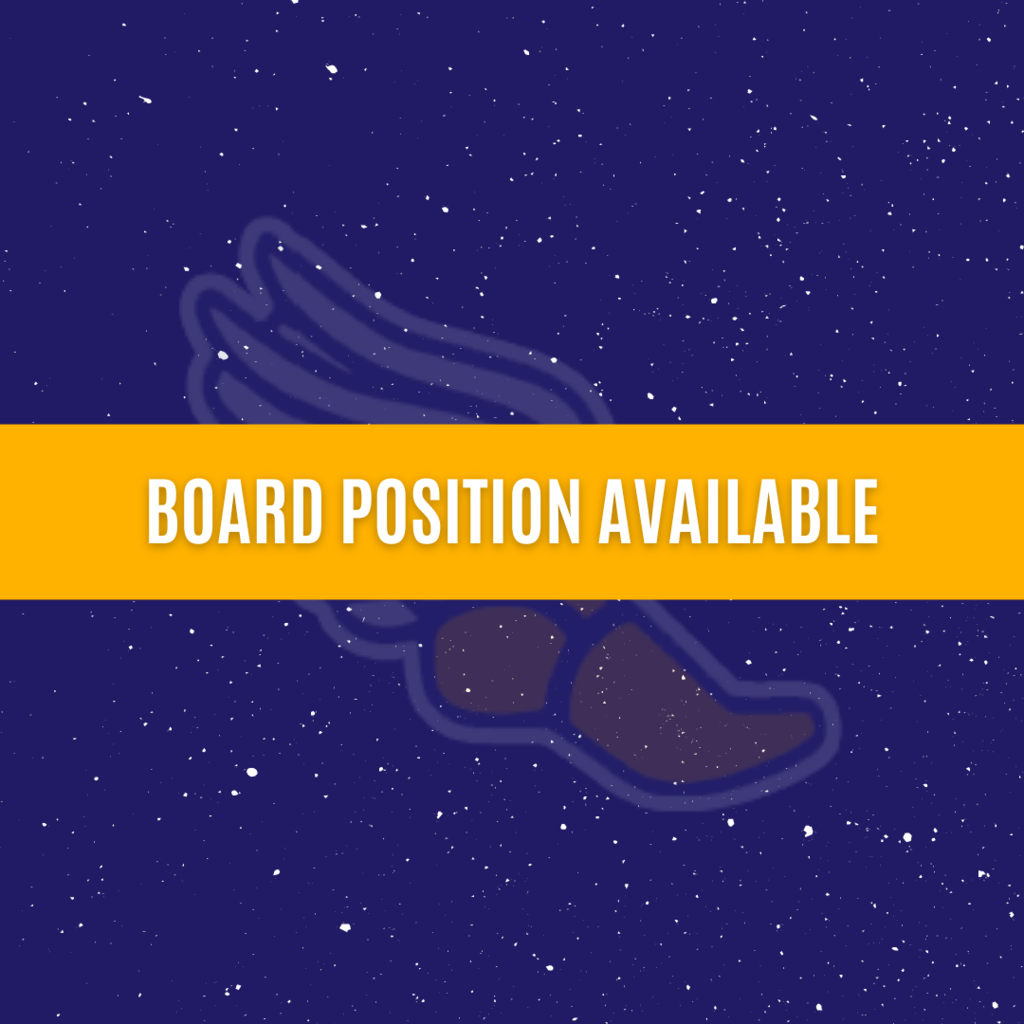 Kindergarten students had special visitors from the DNR today to discuss animal tracks in the winter.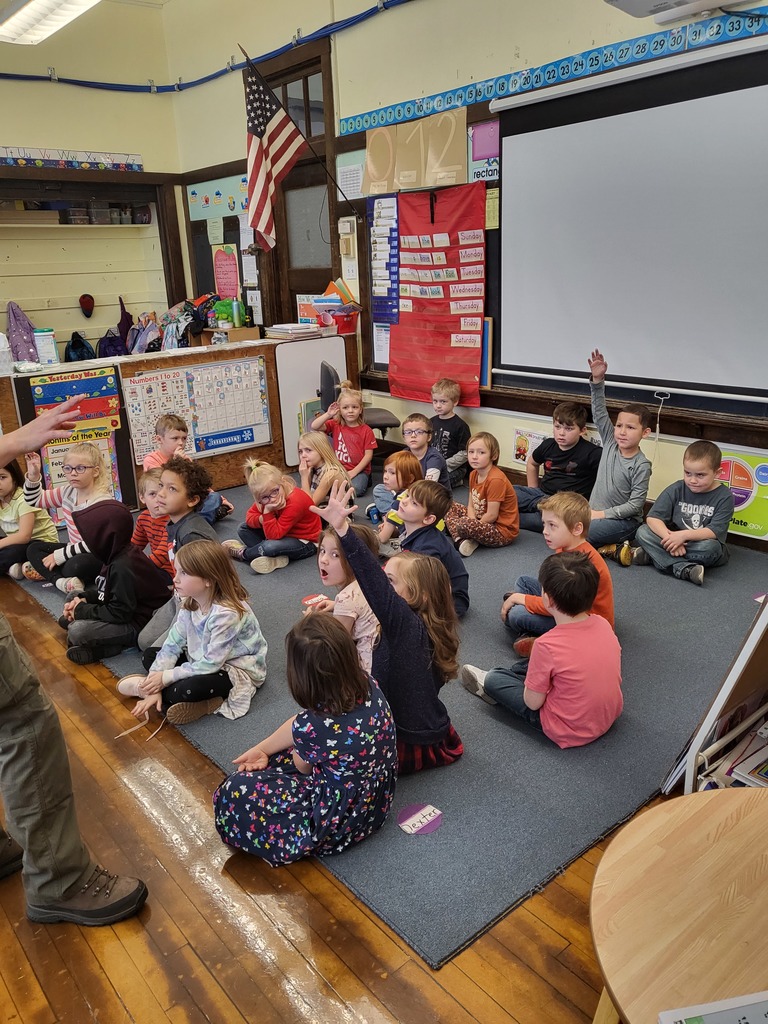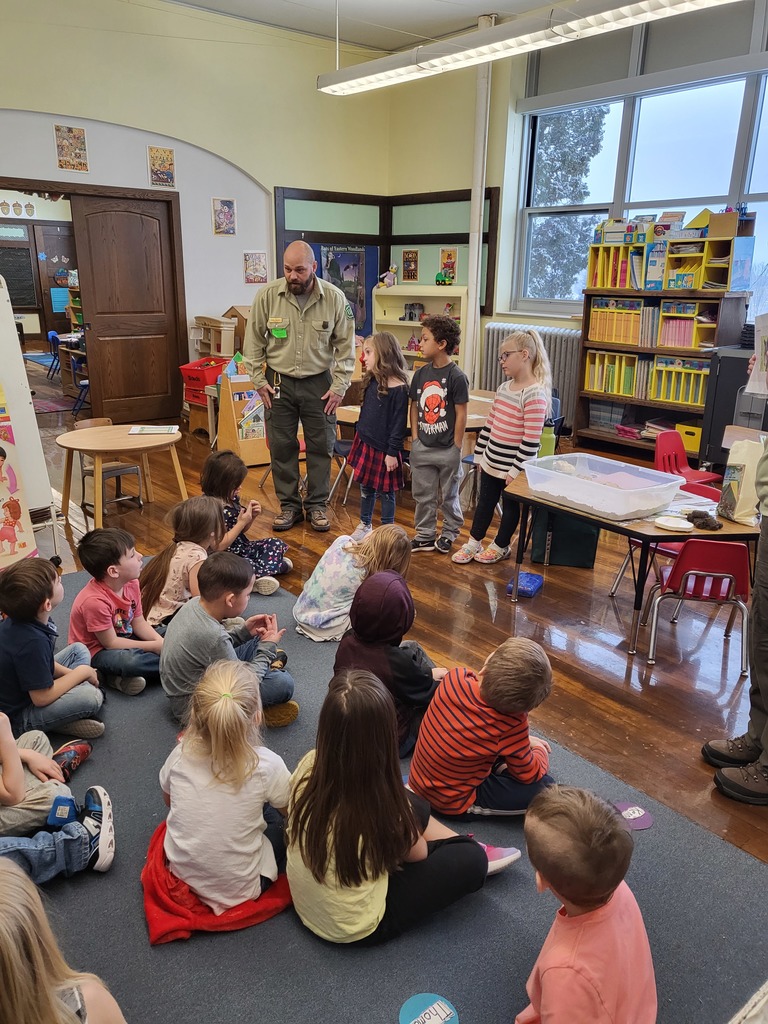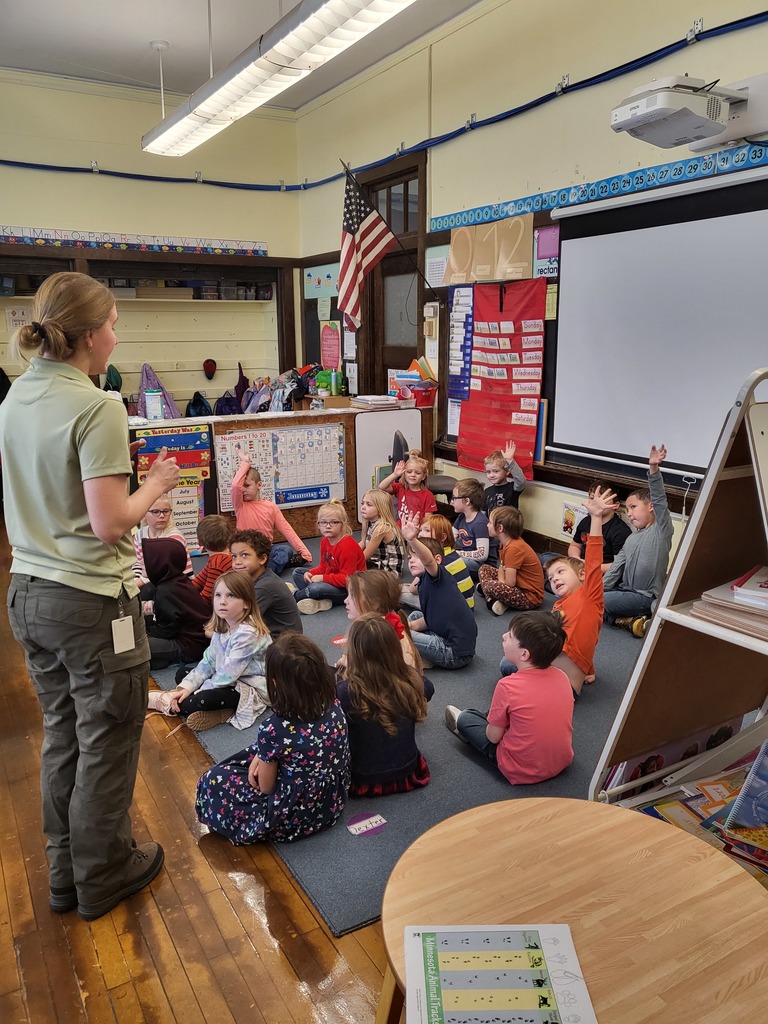 Here is our February 2023 Lunch Menu. Please remember that the menu is subject to change as needed due to supply chain issues.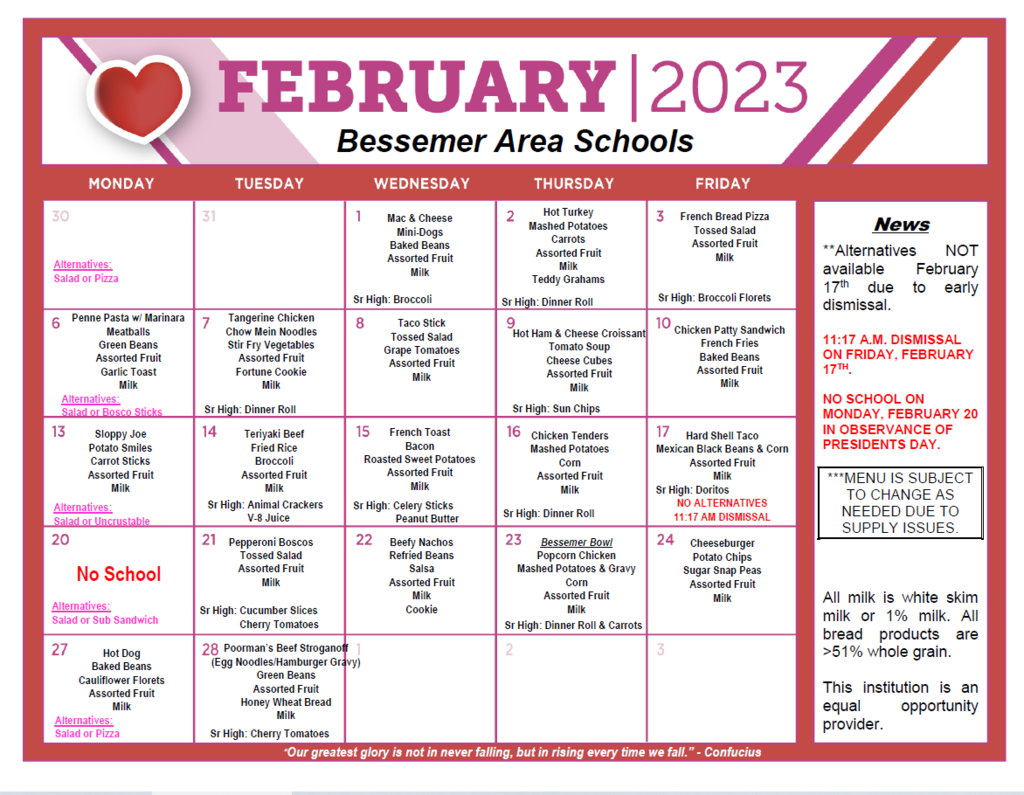 Students in Miss Jarvela's class had fun learning about volcanoes. They had the opportunity to learn about lab safety, which included how to properly conduct an experiment and wear safety goggles. They learned about the reaction that baking soda, vinegar, and dish soap makes. The 6th graders used their skills to work as a team and create paper mache volcanoes for science.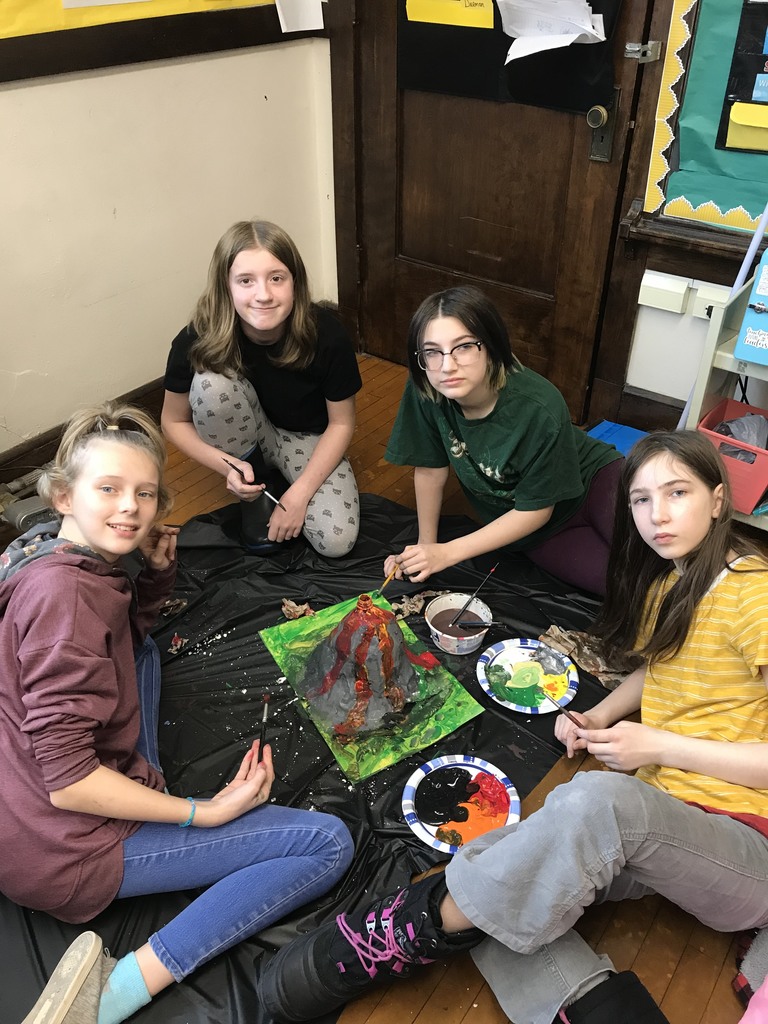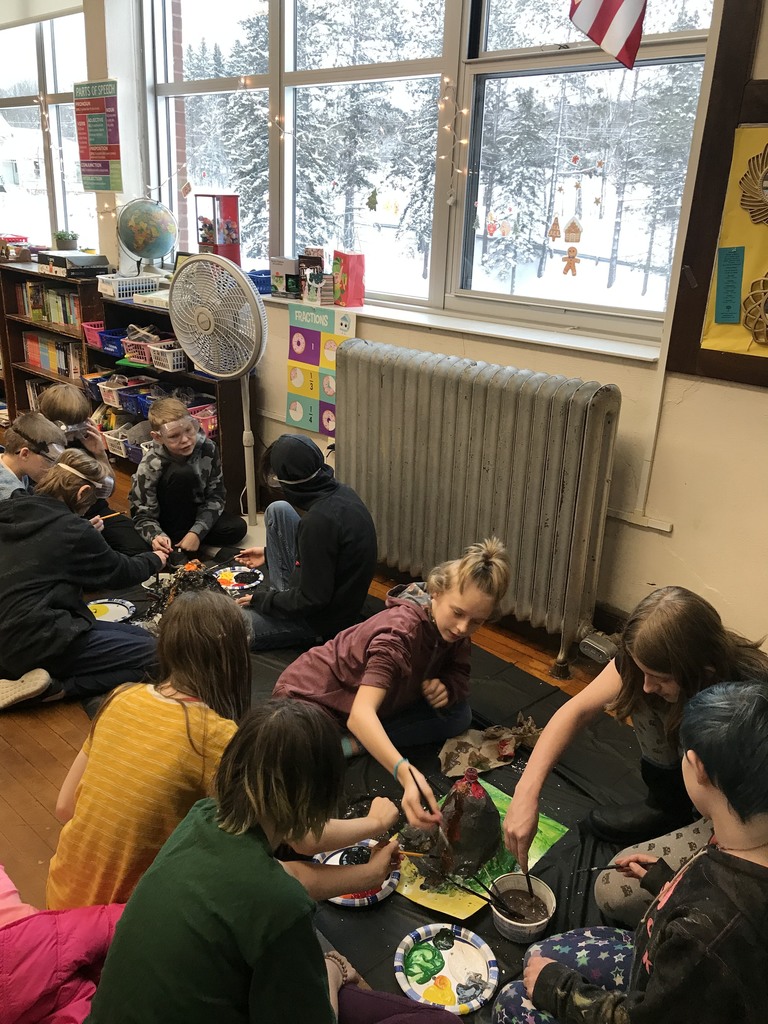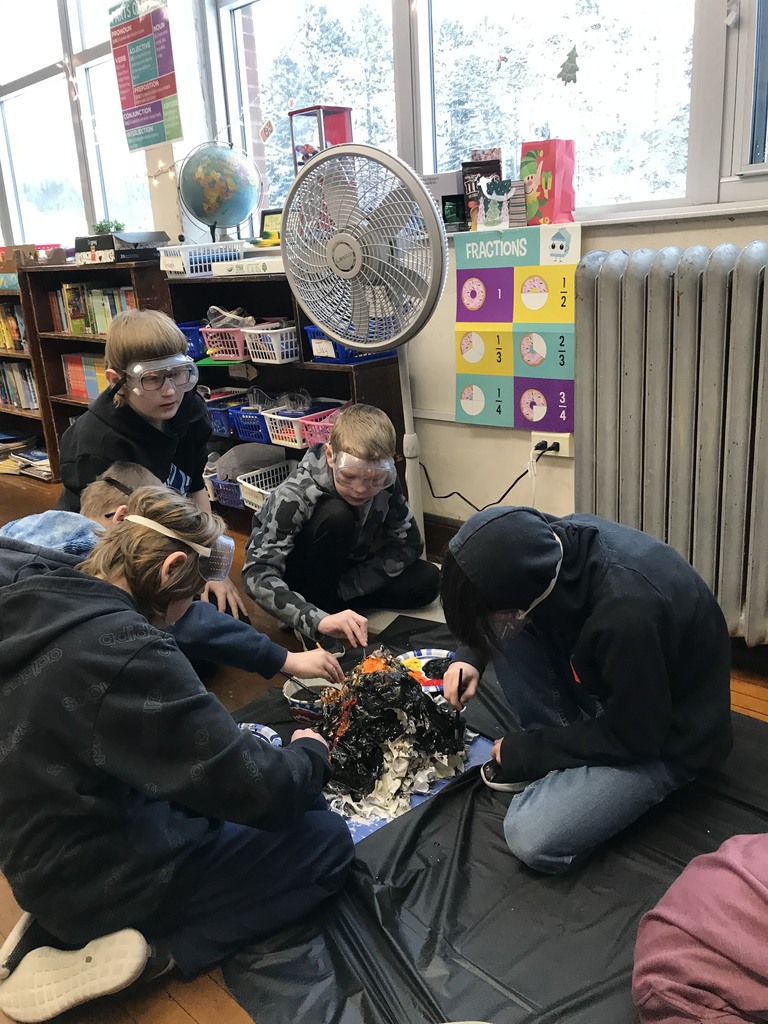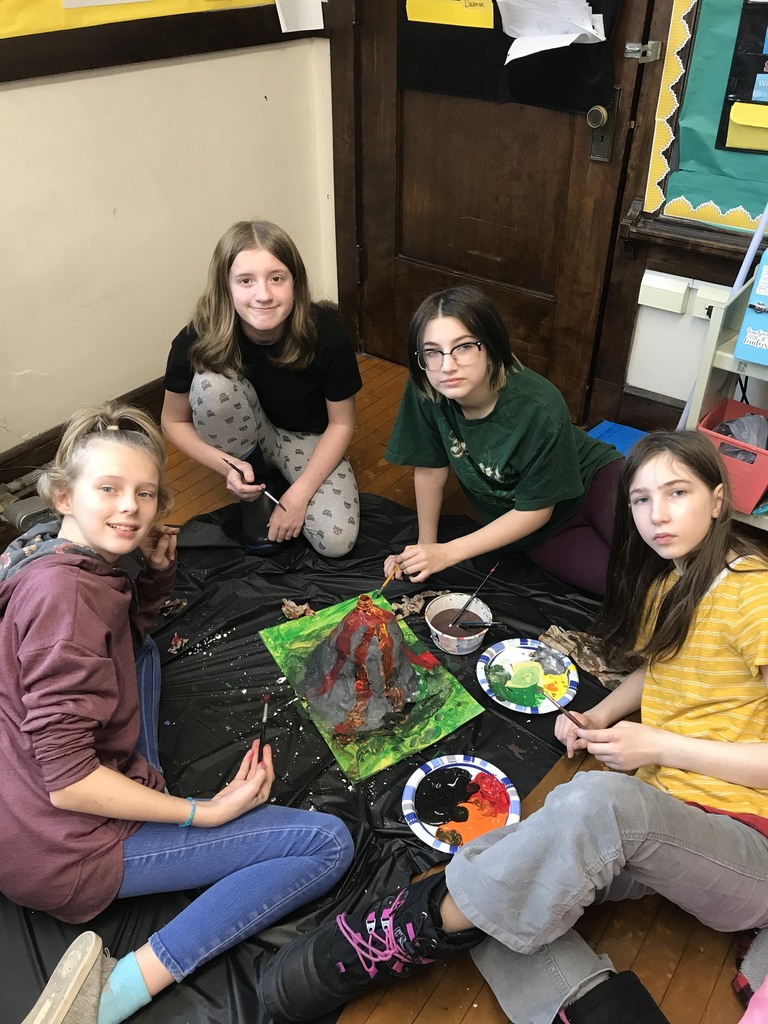 Kindergarten students in Mrs. Thull's class had a special visitor recently. Thank you, Deputy Smith, for reading to our students.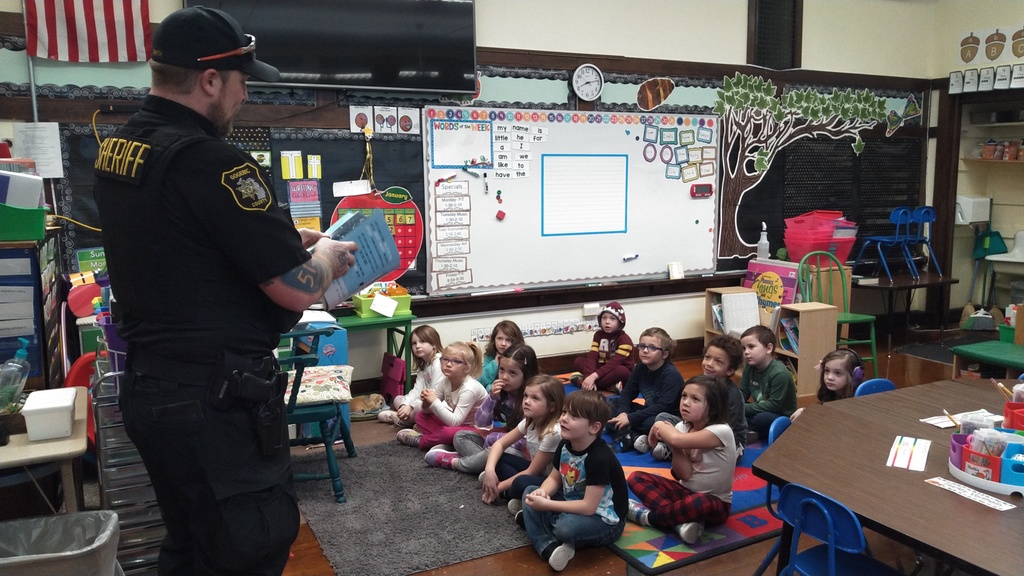 Reminder: Today is an early dismissal day for our students. Dismissal time is 11:17 AM with busses running their regular routes.

Tomorrow, January 13, 2023, is an early dismissal day for the Bessemer Area School District. Students will be dismissed at 11:17 AM with busses running their normal routes.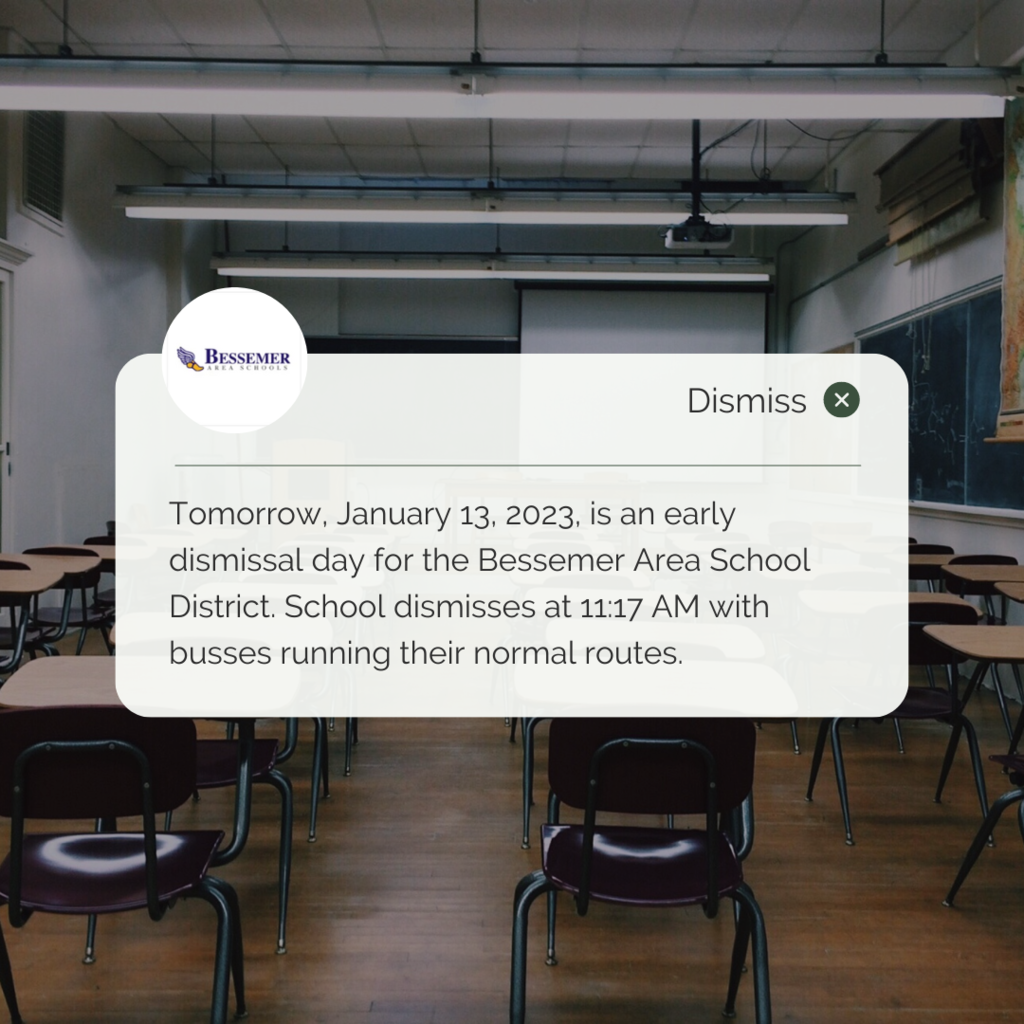 Please share...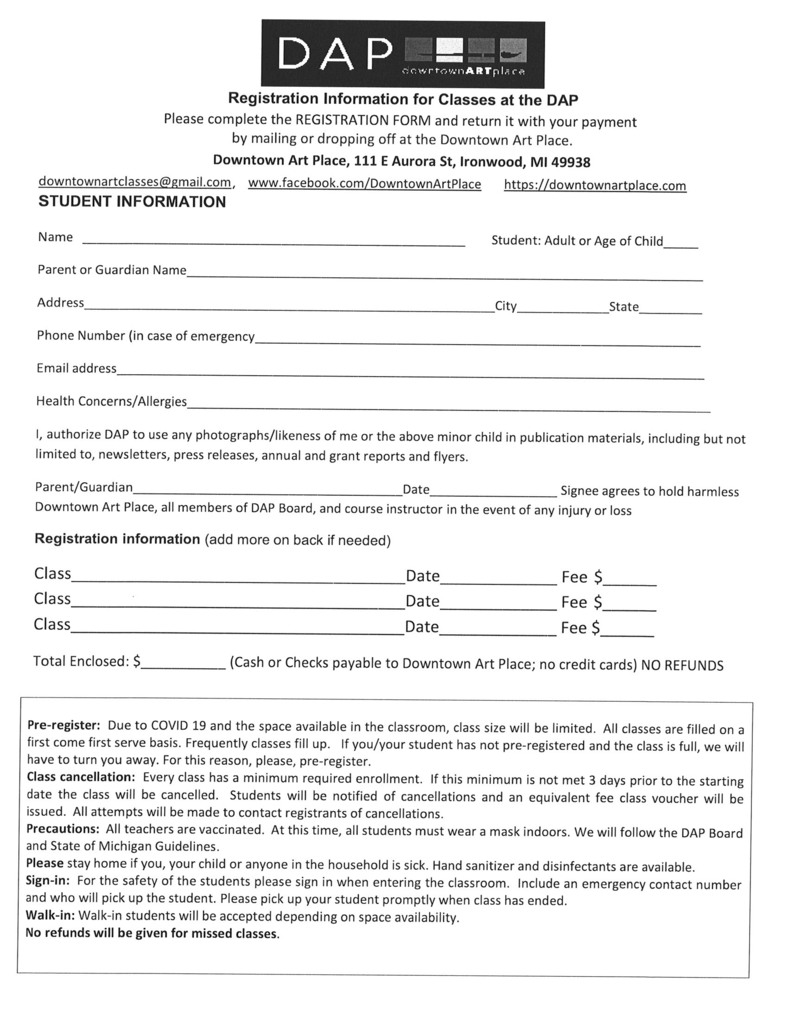 Attention elementary basketball players....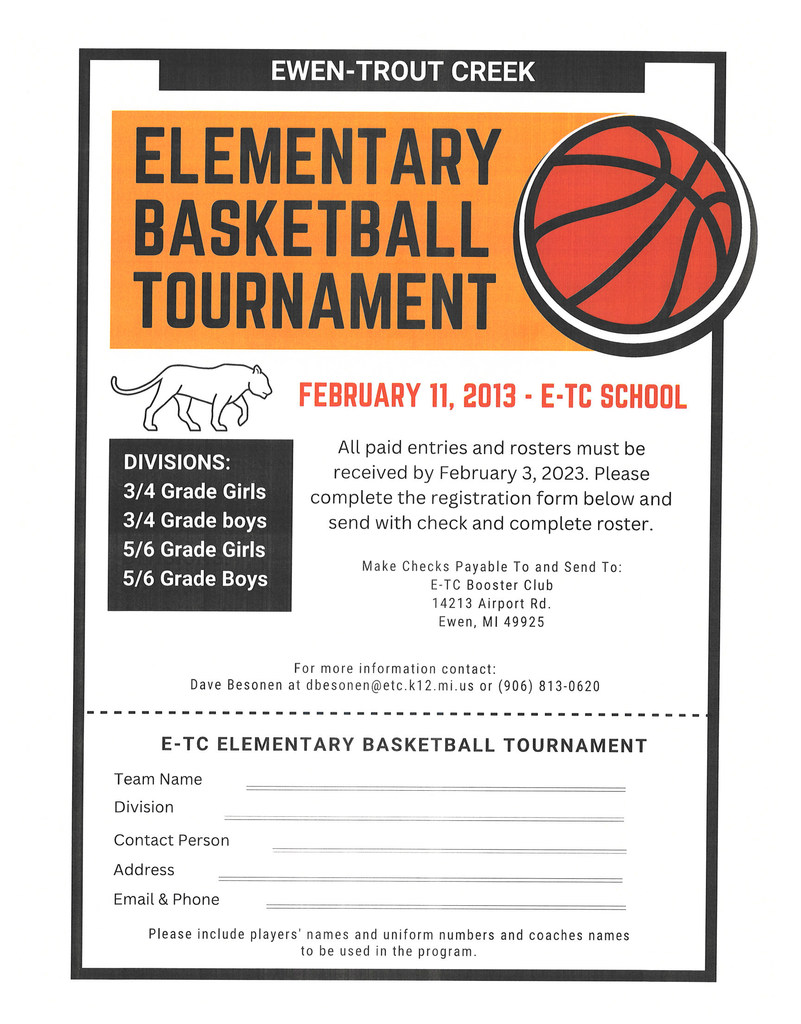 Sixth grade students in Miss Jarvela's class will be selling ice cream again this week on THURSDAY, as Friday is an early release day.